Zentrela Cognalyzer – Brain Scanning Tech to Detect Cannabis Impairment
There is a problem with cannabis impairment. Law enforcement agencies want to curb cannabis use at the wheel, but this has put medicinal cannabis patients into legal proceedings to fight for their freedom. Zentrela hopes her Cognalyzer will correct false positives by scanning your brain, but is her EEG-based device responsible for these medical cannabis patients?
Discover cannabis by the roadside
Currently, a police officer's ability to test a driver's perception and level of impairment from cannabis use is entirely subjective. Otherwise, they will have to rely on poor saliva and blood samples that fail to analyze actual cannabis use. The overriding goal of Zentrela is the introduction of neurotechnology in workplaces and in investigations into cannabis impairment.
They plan to compliment law enforcement agencies or even employers on the oral fluid tests instead of replacing their pre-existing results. Basically, a cop doesn't scan anyone's brains on the side of the road. The Zentrela roadside cognalyzer is in the station after an arrest for failing an initial oral fluid test (or a standard field sobriety test) to ensure there are no false positives.
We suggest that the most objective and accurate way to determine if an employee or driver is high is to identify recent cannabis use with a saliva test and then compare that result to our brainwave test. To see if that person is still experiencing the psychoactive effects, in other words, whether that person is high or not.
Israel
Israel Gasperin, CEO and founder of Zentrela.
Is the brainwave test in close proximity?
The test is designed to help differentiate between a positive saliva test based on a person's perception and when the person only has a detectable amount of THC from using cannabis a few hours or days ago. Zentrela published a peer-reviewed study in Advances in Therapy detailing the use of this technology. (1) However, for reasons beyond their control, they did not include chronic users (both medical and heavier users) in the study. There are a few other variables worth mentioning as well.
The effectiveness of the Zentrela cognalyzer and oral fluid tests varies at different limit values. Justice Canada uses a 25 ng / mL limit for oral fluid to reduce the chance of false positives. At this cutoff, oral fluid alone produces false positive results almost half of the time. While both tests together gave a false positive result four hours after cannabis use in 14.6% of the cases.
Zentrela Chief Communication Officer Roy Agostino explained the Cognalyzer's economic viability and readiness for law enforcement and jobs, and indicated that it would require judicial approval.
Under optimal conditions, the results of the study are positive. To ensure these results, however, Israel hopes that jurisdictions will dovetail new regulations with their technological interface.
The last laboratory-based analysis that the CRO [contract research association] a cutoff of 2 ng / ml was used. This study is the first of many additional investigations [projects] the regulators or policy makers [clearly decide] on the cutoff value for saliva tests and the new cutoff value from our brainwave analysis.
Israel
The time it takes to assess a user's level of impairment during a saliva test has been a sensitive issue for our resident street attorney Sarah Leamon.
I wondered if they could improve the two and a half minute collection period of their study. The CSO of Zentrela, Dr. Dan Bosnyak, agreed with this answer.
We experimented with different collection periods. We chose two and a half minutes at random. But we experimented with the algorithm in shorter periods of time, even a minute. We need 25 second segments to [decide]but it has to be good segments … we could certainly work towards reducing that time.
DR. Bosnian
An ethical issue, more than cannabis cravings
In this first study, Zentrela focused on regular users, with the exception of one medical patient. Israel noted that the reason for excluding new cannabis users was a problem with certain negative side effects that new users can deal with after consuming THC.
One of the reasons we didn't look into chronic users is because the ethics committee didn't want us to test for a potential cannabis use disorder. It's kind of silly because they're going to be using cannabis anyway … So we've eliminated people who smoke too much to conform to this ethical guide.
DR. Bosynak
DR. Dan Bosnyak
In the Zentrela study, participants did not have to consume cannabis for 48 hours. When asked whether the abstinence period could have resulted in restrictions due to possible withdrawal symptoms, Dr. Bosnyak different.
We didn't use chronic consumers more or less consciously.
DR. Bosnian
Chronic use and the cerebellum – the biggest hurdle of the cognalyzer
Consistent cannabis use can cause the brain and endocannabinoid system to adapt to larger doses of cannabinoids, especially THC. Chronic cannabis users and medical patients will get used to THC over time and experience less loss of balance than casual users. (2)
But are these temporary changes causing a problem with the brain scan?
We don't have an answer – yet. Zentrela works with chronic users for our model for measuring psychoactive effects in the laboratory. We actually have a calibration procedure that allows us to take the known undisturbed user and then calculate the algorithm accordingly. Obviously, this won't work for law enforcement proceedings where you have a pre-cannabis use standard.
It is likely that we could create a classifier that would essentially identify whether or not a person is a chronic user. Then apply a different algorithm if they seem to fit a different chronic user pattern. I think that would be a good direction.
But you are absolutely right that chronic users are the main problem with driving disabilities.
DR. Bosnian
Are two tests better than one?
I wanted to know if certain people could be naturally high. Dr. Bosnyak agreed that it can, and one more reason why their brainwave test is based on the addition of a serological sample. The EEG alone is less reliable.
Our test is not final as it still gives 15 percent false positive results. There are definitely people who have not had recent cannabis use who have tested positive.
For some reason the results of our test are significant test [more] regardless of the results of the saliva test – at least partially. By combining the two together, you will greatly reduce the chance of a false positive. We showed that in our publication.
DR. Bosynak
Are you ready to scan your brain?
So it seems that the Zentrela Cognalyzer is well suited for situations where zero tolerance limits are required and to ensure that false positives do not occur. For example, a New Jersey employee was recently laid off after being forced to undergo a serological drug test that inevitably showed THC in his system because it was used during his spare time. (3) Meanwhile, Amazon announced that it would stop testing US employees for cannabis use. (4)
Beyond workplaces, neurotechnological interfaces could find a better role in research than on the roadside. Perhaps one day we can prove that cannabis impairment is no more serious than stress, and we can get rid of roadside impairment detection with good science. (5, 6)
A headset for cannabis research
Different strains of cannabis produce different effects, and different terpenes produce a hypothetical entourage effect. However, this effect is only a theory and is not based on objective data for the consumer. Zentrela hopes that their neurotechnology technology can add data to help consumers learn what kind of psychoactive effects each cannabis product can produce for them.
Israel suspects that Health Canada does not allow compliance attributes due to limited scientific and clinical data on various cannabis products.
The nanoemulsification technology used in THC beverages or edibles is known to affect potency … It is a bit inaccurate and misleading for consumers to choose a cannabis product based on THC potency.
Israel
End of the call.
Let us know in the comments if you think brain scans are more or less invasive than blood tests. Do you think the Zentrela Cognalyzer's detection of cannabis impairment is workable or is roadside stress a much worse outcome?
swell
McDonald, AC, Gasperin Haaz, I., Qi, W. et al. Sensitivity, specificity and accuracy of a new type of EEG-based objective test, the Cognalyzer®, in the detection of psychoactive effects of cannabis. Adv Ther 38: 2513-2531 (2021). https://doi.org/10.1007/s12325-021-01718-6
Stella N. (2013). Chronic THC intake alters basic cerebellar functions. The Journal of Clinical Investigation, 123 (8), 3208-3210. https://doi.org/10.1172/JCI70226
Amanada Hoover. June 2021. A NJ medical marijuana patient is discharged for using cannabis in his spare time, the lawsuit alleges. NJ.
Dave Clark. June 2021. Update on our vision to be the best employer in the world and the safest workplace in the world. Amazon.
Hostiuc, S., Moldoveanu, A., Negoi, I., & Drima, E. (2018). The Association of Adverse Traffic Events and Cannabis Use: A Meta-Analysis. Limits in Pharmacology, 9, 99.https: //doi.org/10.3389/fphar.2018.00099
Hostiuc, S., Moldoveanu, A., Negoi, I., & Drima, E. (2018). The Association of Adverse Traffic Events and Cannabis Use: A Meta-Analysis. Limits in Pharmacology, 9, 99.https: //doi.org/10.3389/fphar.2018.00099
CBD Topicals Benefits and Uses, and Most Common Types Available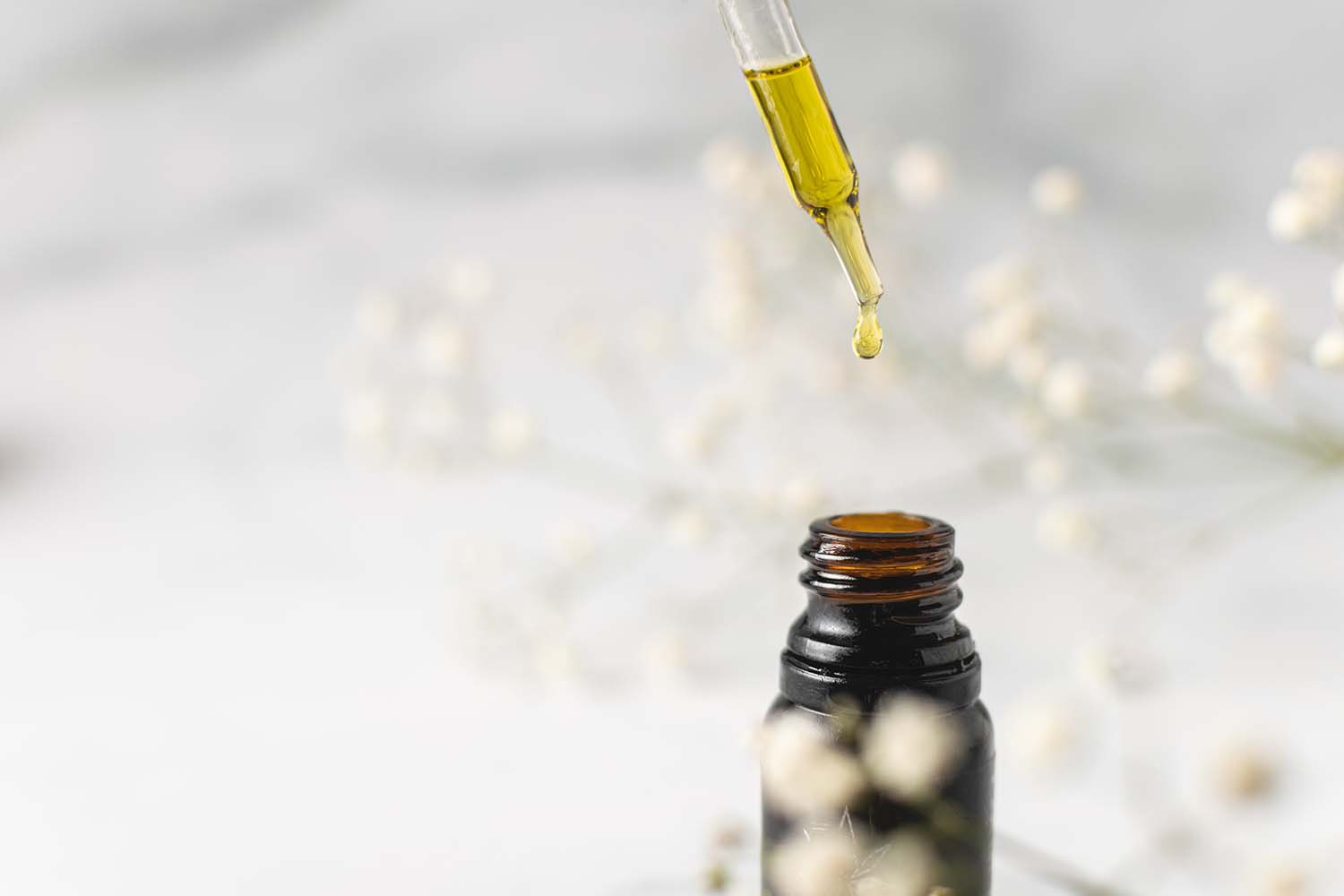 We take a look at CBD topicals and discuss their benefits and uses. We also look at the most common types of topicals, including creams, lotions, balms, patches, and oils, and how to use them.
Advances in the medical and recreational cannabis market have resulted in the launch of a wide variety of products. The effects of CBD on humans have been studied and found to be very beneficial in some aspects. Due to the combination of market growth and positive effects, many new types of CBD products have been launched. Some of these are known as topical agents, which are products that you don't have to ingest, but that you have to apply to the skin in some way to get the desired effect.
Why use CBD topicals?
Before we talk about why someone should use CBD topicals, let's take a quick look at what they are. A CBD topical is essentially a product that can be applied to the skin. Like a cream or lotion fortified with cannabidiol. Whether it's cannabis patches or some kind of lotion, topicals can be very helpful in some situations. These topical agents are widely used for their anti-inflammatory properties and other skin health benefits.
Much research has been done on the use of such products. It has been suggested that CBD has some anti-inflammatory properties. This allows CBD topicals to alleviate certain skin problems and joint pain to some extent. There are other ways these products can help as well, which is why they are so popular these days.
Types of CBD Topicals
As mentioned earlier, there are different types of themes in the market today. Before using any cannabis product, it is helpful to go through some dosage guidelines so that you know exactly how to use cannabis in various forms. Now let's go over some common topics that you can get today:
CBD cream
Perhaps the most common type of topical on the market is a CBD cream. Many CBD skin creams use broad spectrum cannabidiol. This type of cannabidiol contains no or very small amounts of THC. Research has found that such a cream can provide relief for some conditions, such as:
– arthritis; as found in this study on rats in 2016.
– Peripheral neuropathy; as noted in this 2020 study.
– jaw pain; as found in this 2019 study.
Aside from its benefits, cannabidiol cream is one of the easiest products to use in this category. All you have to do is apply it directly to the affected area like a regular cream and it can provide quick relief. Sometimes such a product can also help users get some sleep.
CBD patch
This is another type of product that is great for those who want to get the benefits of cannabidiol without smoking anything. Cannabis patches can be applied to the affected part of the body and the effect can be felt in 5-15 minutes. These patches are great for quick pain relief and also have the anti-inflammatory properties of cannabidiol.
This is a very good method of delivering cannabidiol to the body for beginners as there isn't much to do. They're not very expensive either. And their effects are easy to control, as you can easily take them off if you feel overwhelmed in any way.
CBD lotion
Just like creams, CBD lotion can be applied directly to the skin. There are many strains available for people who want the benefits of cannabidiol along with those of a healthy skin lotion at the same time. The lotions are great for making the skin healthier and restoring damaged skin.
Think of a cannabidiol fortified lotion as your regular, moisturizing lotion, but with added benefits like reducing inflammation, soothing the skin, fighting dryness, and reducing dark spots and wrinkles.
CBD balm
Balms are another great option for people looking for pain relieving and anti-inflammatory effects. These can be used on any part of the body that you experience pain and suffering. Like creams, balms provide fairly quick relief and require nothing more than to rub them into the skin.
CBD oil and butter
There are many other forms of cannabidiol topicals, two of which are oil and butter. There are different types of oil and butter, but as for the topicals. Both products are used directly on the skin. For example, there are facial oils that can be dabbed around the eyes to reduce wrinkles or applied to the face for other benefits. There are also products like lip butters that can be applied to the lips for moisture and smoothness.
graduation
Whether you are looking for a topical agent for pain relief or recreational purposes, there are many choices. This wide variety of products is perfect for those who are new to cannabis and don't want to smoke it, but still want to benefit from its effects.
All you have to do is apply such a product directly to the skin and wait a while. They are easier to control in their dosage and are not as potent as smoking marijuana. Make them more accessible to all types of users.
Tauriga Sciences Inc. Generates Record Daily E-Commerce Revenue for Sunday, July 25, 2021
1. PRESS RELEASE PICTURE for July 26th
TAURI soap product line (6 SKUs / 6 fragrances)
TAURI soap product line (6 SKUs / 6 fragrances)
The company generated more than $ 13,000.00 in e-commerce sales for the date: July 25, 2021
NEW YORK, NY, July 26, 2021 (GLOBE NEWSWIRE) – via NewMediaWire – Tauriga Sciences, Inc. (OTCQB: TAUG) ("Tauriga" or the "Company"), a diversified life sciences company headquartered in New York, today announced that it has set a new one-day ("Daily") e-commerce sales record for Sunday, July 25th, 2021. The company had more than $ 13,000 in e-commerce sales, or nearly 200 individual transactions, on July 25, 2021.
This "daily" e-commerce sales record was driven by the latest additions to product inventory, including: 1) TAURI soap and candle product lines (6 fragrances: pomegranate, blood orange, peach-lemon, pear bellini, mint and blackcurrant), 2) Delta 8 THC (25 mg) + Melatonin (5 mg) Infused Gummy Bears with Wild Blueberry Flavor, 3) CBD Isolate (25 mg) Infused Gummy Bears with Blue Raspberry / Strawberry Flavor, 4) TAURI Tropical Topical Body Butter Infused with CBD oil (120 mg.)), 5) TAURI coconut milk chocolate squares, enriched with full-spectrum CBD ("hemp") extract (25 mg), 6) TAURI-Diabetic Friendly full-spectrum CBD ("hemp") – Enriched Extract (25 mg) + Immunity Boost & Melatonin Lavender Chocolate Squares, 7) Tauri-Sun ™ 30 SPF CBD Isolate Infused (200 mg) Sunscreen Spray and 8) Tauri-Sun ™ 30 SPF CBD Infused Acai Fragrance Moisturizing Lip Balm .
Please visit the company's e-commerce website:
WWW.TAURIGUM.COM
The company fully anticipates the arrival of inventory for its upgraded Tauri-Gum ™ product line (9 SKUs + 2 Limited Edition SKUs) later this week. Upon receipt, the company will fulfill its Tauri-Gum ™ pre-orders and meet with buyers from a wide range of potential retail customers. In addition, the company is confident that its e-commerce business will benefit significantly from the availability of its flagship brand, Tauri-Gum ™.
ABOUT TAURIGA SCIENCES INC.
The story goes on
Tauriga Sciences, Inc. (TAUG) is a revenue generating, diversified life science company that is involved in several key business activities and initiatives. The company manufactures and sells several proprietary retail products and product lines primarily focused on the cannabidiol ("CBD") and cannabigerol ("CBG") edibles market segments. The main Tauri-Gum ™ branded product line consists of a proprietary dietary supplement chewing gum that is Kosher Certified, Halal Certified and Vegan Formulated (CBD Infused Tauri-Gum ™ Flavors: Mint, Blood Orange, Pomegranate), (CBG Infused.) Tauri-Gum ™ flavors: peach-lemon, blackcurrant), (Tauri-Gum ™ flavor enriched with vitamin C + zinc: Bellini pear), (Tauri-Gum ™ flavor enriched with caffeine: Cherry Lime Rickey) & (vitamin D3 enriched Tauri -Gum ™ Flavor: Golden Raspberry). The company's commercialization strategy consists of a wide range of retail customers, distributors and a rapidly growing e-commerce business segment (e-commerce website: www.taurigum.com). Further information and inquiries can be found on our company website at http://www.tauriga.com
Complementary to the company's retail business is its ongoing pharmaceutical development initiative. This relates to the development of a proposed pharmaceutical version of Tauri-Gum ™ for the control of nausea (specifically designed for the following indication: patients undergoing ongoing chemotherapy). On March 22, 2021, the company announced that it had converted its U.S. provisional patent application (filed March 17, 2020) into a U.S. non-provisional patent application. The patent filed with the USPTO is entitled "MEDICATED CBD COMPOSITIONS, METHODS OF MANUFACTURING, AND METHODS OF TREATMENT". On December 18, 2020, the company announced that it had entered into a master services agreement with CSTI to lead the company's clinical development efforts.
The company is headquartered in Wappingers Falls, New York. The company also operates two full-time e-commerce fulfillment centers: one in Montgomery, Texas and the other in Brooklyn, New York.
DISCLAIMER – Forward-Looking Statements
This press release contains certain "forward-looking statements" within the meaning of the Private Securities Litigation Reform Act of 1995 that reflect management's beliefs and beliefs about future events. These forward-looking statements are often identified by the use of words such as "may," "will," "expects," "expects," believes, "hopes," "believes," or plans and may include statements about company goals such as z and the achievement of certain company goals and milestones. Forward-looking statements are based on current circumstances and management's current views with respect to events that did not occur, that may not occur, or that may have different consequences or timing than now believed or expected. Actual results could differ materially from known and unknown risks and uncertainties from those expressed in forward-looking statements upon successful acquisition and licensing transactions, currency fluctuations and other factors over which Tauriga has little or no control. Many of these risks and uncertainties are further discussed in the "Risk Factors" section of Tauriga's Form 10-K and other periodic filings that may be filed with the Securities and Exchange Commission from time to time. Such forward-looking statements are made only as of this date and Tauriga assumes no obligation to update any forward-looking statements to reflect future events or circumstances. You should not place undue reliance on these forward-looking statements.
Contact:
Tauriga Sciences, Inc.
4 Nancy Court, Suite 4
Wappingers Falls, NY 12590
Managing Director
Mr. Seth M. Shaw
Email: sshaw@tauriga.com
Cell # (917) 796 9926
Company Instagram: @taurigum
Personal Instagram: @ sethsms47
Twitter: @SethMShaw
Corp. Website: www.tauriga.com
E-commerce website: www.taurigum.com
Appendix
Shark Tank CBD Gummies – Before Buy What To Know (Canada & USA) Reviews | Paid Content | St. Louis | St. Louis News and Events
click to enlarge
Official website for Canadian users only. Click here
Official website for US users only. Click here
Are you looking for a solution that can give your overall health a natural boost and leave you free from pain, stress, anxiety, depression, mental headaches and many other mental ailments? Then we are here with Shark Tank CBD Gummies, an all-natural product developed by experts to help people with a variety of mental and physical health problems. This is a CBD-based product that is made up of many natural ingredients that are organically extracted from plants and herbs to heal and regulate many health problems faced by users. According to the manufacturers of this product, these gums are effective in curing pain and regulating the mood of consumers, and by means of which the mental health of users is improved. The use of these gums ensures that consumers get rid of pain, stress, anxiety, mental aches and pains, etc. and do not take any health risks.
Shark Tank CBD Gummies are a natural product made from the extract of effective and beneficial plants and herbs to help cure and regulate pain, stress and other problems. These gums have been shown to be effective in promoting and strengthening the body's ECS system so that all of the body's functions can be performed easily and smoothly. The hectic everyday life of people usually leads them to many illnesses and psychological torments are very easy these days as these psychological problems are mostly triggered by people's workload and daily responsibilities. Unlike CBD oil, people who consume these gums have no problem with the pungent and tart taste of the natural ingredients used in the product. These gums are easy to chew as they contain sweet and tasty extracts and make it easy for consumers to improve their health by chewing these delicious gums.
Check the available discount price for Shark Tank CBD Gummies CANADA
Check the available discount price for Shark Tank CBD Gummies USA
What are Shark Tank CBD gums?
Shark Tank CBD Gummies are a perfect solution to combat many of the mental torments that people face in today's world due to too much work pressure, duties, responsibilities, poor food and life. These gums are filled with a sweet taste and many medicinal benefits that people can experience in using the product on a daily basis. Shark Tank CBD Gummies are considered to be of great help to those who face severe headaches on a daily basis, who struggle with stress, anxiety and several other problems on a daily basis. These gums are known to contain strong and effective compounds that will help people over the age of 18 get fit and live painlessly. This is a clinically tested product designed to help people who are victims of poor and imbalanced mental health.
According to the information available on the official website, these gums have been shown to be effective not only in treating mental health problems, but also in curing and relieving cancer and respiratory diseases. These gums play an important role in improving users' lives by treating their daily headaches and work stress.
What are the natural ingredients used in making these Shark Tank CBD gums?
All of the components used in the product are natural and free of all synthetic compounds, so consumers will not experience any side effects but have many health benefits. Shark Tank CBD gummies are popular for using a strong and effective blend to help consumers get rid of their mental and physical health problems. According to experts, the components used in these gums ensure that consumers do not get high or have any mind-altering effects. This is a perfect solution for both men and women over the age of 18 who follow all directions for consuming these gums. There are no side effects from using these gums as they do not contain any substances that can make the user lose mind and focus.
What Are The Health Benefits Of Consuming These Shark Tank CBD Gums?
Shark Tank CBD gummies are known to heal stress, depression, anxiety, mental aches and pains, headaches, etc. All of the stress and anxiety of daily life are cured and regulated with the daily use of these delicious gums.
Shark Tank CBD gummies are anti-depression gummies that naturally deal with various user ailments. You can get rid of insomnia, depression, anxiety, pain, mental, headache, etc.
With the use of these rubbers, consumers can have a good and disturbing sleep at night. You can easily improve your sleeping habits.
Shark Tank CBD gummies are good for treating acne and other health problems.
The use of these rubbers will boost the body's metabolism, with the help of which all chemical functions will be carried out perfectly.
The use of these gums is safe, effective, and cures cardiovascular diseases.
Shark Tank CBD Gummies are good for users' cognitive health so it improves learning, remembering and everything else.
What is the Procedure for Consuming These Shark Tank CBD Gums?
To use these Shark Tank CBD gummies, make sure you chew 2-3 gummies daily and follow all of the product's terms and conditions. Daily use ensures that consumers do not suffer from pain, stress, depression, etc. No water is required while using these rubbers as these rubbers melt in the mouth of the user. Using these gums on a daily basis ensures that the user's body is getting all of the nutrients and nutrients it needs from CBD so that mental anguish can be resolved on its own.
Where to Buy Shark Tank CBD Gums?
To purchase these Shark Tank CBD Gummies, please go to the product's official website and fill out the form by filling in some basic information. After completing the form, the product will be delivered to the address provided within one week. Shark Tank CBD Gummies are available at some exclusive prices or prices. If you have any problems, contact customer service for the product.
Shark Tank CBD Gummies: Visit Official Website For CANADA Users Only
Shark Tank CBD Gummies: Visit the official website for US users only
These Shark Tank CBD Gums are not suitable for use in the following situation:
In order to use these rubbers, a person must make sure that they are over 18 years of age. Otherwise this product will not be effective for you.
If you are a pregnant woman and a nursing mother, then these rubbers can not be used, and it is better to follow the doctor's advice.
Shark Tank CBD gums are not for those who suffer from serious health problems.
Consumption of these gums is not good for people who are addicted to smoking and drinking.
The conclusion: –
Consumers suffering from joint pain, knee pain, muscle pain, etc. can get relief and comfort from using Shark Tank CBD gummies on a daily basis as these gums are beneficial in healing joint pain and inflammation. Daily use of these gums will increase the production of collagen, a protein in the body that helps keep joints moving smoothly and easily. Not only are these gums filled with therapeutic benefits, but they also heal users' moods and avoid mood swings. Daily use of these gums according to the manufacturer's instructions will rejuvenate the overall health of users.