What are the benefits of CBD oil?
Cannabidiol (CBD) oil comes from the cannabis plant and has become a popular alternative therapy for a number of diseases in recent years. People report using CBD oil to relieve pain, anxiety, and insomnia.
Due to the cannabis ban and associated research restrictions, there is limited evidence from human studies to support the benefits of CBD oil. However, with the legalization of cannabis in some regions of the world, research in this area is gaining momentum.
CBD is just one of many different molecules that are unique to the cannabis plant. CBD oil generally contains small amounts of the cannabinoid tetrahydrocannabinol (THC), which is the compound that creates the "high".
People report using CBD oil for a variety of conditions without experiencing the intoxicating effects of THC. In general, most people tolerate CBD well with minimal serious side effects.
Unlike THC, CBD does not bind easily to cannabinoid receptors. These receptors are key components of the human endocannabinoid system, which plays a crucial role in the central nervous system.
Endocannabinoids are signaling molecules that help regulate various processes such as pain, memory, mood, immunity, and stress.
However, CBD does interact with other receptors such as serotonin and opioid receptors. It could also increase naturally occurring endocannabinoids, which could explain its seemingly wide range of uses.
Is CBD Legal?? Hemp-derived CBD products with less than 0.3% THC are legal at the federal level, but are still illegal under some state laws. On the other hand, cannabis-derived CBD products are illegal nationwide, but legal under some state laws. Check local laws, especially when traveling. Also, keep in mind that the Food and Drug Administration (FDA) has not approved any over-the-counter CBD products that may be inaccurately labeled.
Read on to learn some of the potential benefits of using CBD oil.
Share on PinterestScientists need to do more research to understand the benefits and risks of CBD oil.
The first CBD-based drug to be approved by the Food and Drug Administration (FDA) was Epidiolex. Doctors prescribe Epidiolex to those who experience seizures due to Lennox-Gastrault or Dravet syndrome, which are rare types of epilepsy.
Epidiolex went through rigorous human studies before the FDA approved it for the treatment of these two conditions.
Scientists don't know exactly how CBD helps control seizures, according to an article in Molecules. One theory is that CBD affects a receptor involved in seizure activity called the Vanilloid of Transient Receptor Potential.
A review of completed and ongoing clinical trials showed that the addition of CBD to popular anti-epileptic drugs may be appropriate for treatment-resistant epilepsy in infants, children and adolescents.
Researchers have studied the pain relieving effects of CBD. A small randomized, placebo-controlled study from 2020 looked at the use of topical CBD oil in people with peripheral neuropathy of the legs.
In this small study, participants with peripheral neuropathic pain without cancer received either a total of 250 milligrams (mg) of CBD dissolved in 3 ounces of oil) or a placebo.
After 4 weeks, the researchers found a statistically significant reduction in severe pain, stabbing pain, cold soreness, and itching in those who used CBD oil. The participants reported no side effects.
Although the results of this small study are positive, only 29 participants were involved, so the researchers will need to do more research to confirm the results.
Another review of studies showed that a 1: 1 combination of THC and CBD sprayed into the back of the mouth (a pharmaceutical product called Sativex) could be effective for non-cancer chronic pain.
However, the researchers do not know which of the two compounds had the most significant effect. The follow-up period for this study was also 15 weeks. Scientists need to do more research to confirm whether long-term pain control is possible.
This spray, which contains both THC and CBD, can also have anti-inflammatory properties. A previous study in people with rheumatoid arthritis showed that Sativex reduced the Disease Activity Score-28, which shows a decrease in inflammation.
These studies show the potential effectiveness of CBD on pain and inflammation.
Find out more about CBD for pain here.
Many animal studies on the effects of CBD on mood disorders have shown promising results. A previous article in Neuropsychopharmacology outlined a human study in which researchers showed that CBD can reduce anxiety caused by public speaking.
Participants took a CBD supplement prior to a public event. They said they felt less fear and discomfort. Researchers suggest that CBD can help relieve anxiety associated with the anticipation of an anxious event.
Participants also had a lower negative self-assessment during public speaking. Researchers suggest that serotonin receptors may play a role in CBD's effects on anxiety.
Human studies on the effectiveness of CBD in depression are currently lacking. It is necessary to do more research before using it for this purpose.
Learn more about CBD for depression here.
Learn more about CBD for anxiety here.
Some experts suggest that CBD oil can help people with addiction by reducing activation of the amygdala, an area of ​​the brain involved in addiction.
Cravings for drugs generally arise from exposure to a specific stimulus. So, decreasing cravings during the signals can help people stop using heroin.
A study published in the American Journal of Psychiatry looked at the effects of CBD on stimulant desire and anxiety in people with heroin use disorder. The researchers showed that those who took CBD had less cravings and anxiety compared to placebo. These results are promising and require further investigation.
In some studies, certain cannabinoids show anti-inflammatory, antipruritic, anti-aging, and anti-cancer properties. Some experts suggest that these effects occur when the drug interacts with the endocannabinoid system on the skin.
Some skin conditions that can improve with CBD treatment include:
Cell studies showed that CBD prevented some of the functions of the sebum glands that contribute to acne. Researchers must confirm these results in human studies before doctors can recommend their use.
An article in Molecules suggests that animal studies have shown that CBD could provide neuroprotective activity in several neurodegenerative diseases, including:
Researchers suggest that the neuroprotective effects are due to the anti-inflammatory and antioxidant properties of CBD.
In some countries, doctors may prescribe Sativex, a drug that contains THC and CBD, to relieve spasticity in people with MS. Scientists aren't sure how it works.
An article in the British Journal of Pharmacology suggests that CBD's effects on nausea and vomiting in animals may be related to its interaction with serotonin receptors. However, the article concludes that THC appears to have a greater ability to reduce nausea and vomiting than CBD.
In a human study, people with nausea and vomiting caused by chemotherapy experienced relief from taking Sativex, but it's unclear how much the CBD contributed. Further review is needed to understand the role of CBD in relieving nausea and vomiting.
Find out more about CBD for cancer here.
CBD oil isn't the only form of CBD that people use for medicinal purposes. The different types of CBD include:
Capsules
Creams & ointments
CBD-rich flower for inhalation
Edibles (such as gummy bears)
beverages
The effects a person can get from using CBD can vary depending on whether they are inhaling it or taking it orally. Side effects of CBD can also vary depending on the form consumed.
Learn more about the best CBD oils available here.
Learn more about the best CBD gummies here.
People use CBD oil and other CBD-based products for a variety of reasons, including relieving pain, controlling anxiety, and treating seizures.
Although studies report few side effects from using CBD, its effectiveness in various diseases requires further research.
Other people use CBD oil for conditions that researchers haven't thoroughly studied. People who use CBD oil should speak to a doctor to make sure the drug is safe and whether CBD is more effective than other traditional drugs.
Financial Review: Real Brands (OTCMKTS:RLBD) & Vintage Wine Estates (NASDAQ:VWE)
Real Brands (OTCMKTS:RLBD – Get Rating) and Vintage Wine Estates (NASDAQ:VWE – Get Rating) are both small-cap consumer discretionary companies, but which is the superior investment? We will contrast the two businesses based on the strength of their risk, institutional ownership, analyst recommendations, earnings, profitability, valuation and dividends.
Analyst Recommendations
This is a summary of current ratings and target prices for Real Brands and Vintage Wine Estates, as provided by MarketBeat.
| | | | | | |
| --- | --- | --- | --- | --- | --- |
| | sell ratings | hold ratings | Buy rating | Strong Buy Ratings | rating score |
| Real Brands | 0 | 0 | 0 | 0 | N / A |
| Vintage Wine Estates | 0 | 0 | 3 | 0 | 3.00 |
Vintage Wine Estates has a consensus target price of 13.80, suggesting a potential upside of 74.24%. Given Vintage Wine Estates' higher probable upside, analysts plainly believe Vintage Wine Estates is more favorable than Real Brands.
Earnings & Valuation
This table compares Real Brands and Vintage Wine Estates' top-line revenue, earnings per share and valuation.
| | | | | | |
| --- | --- | --- | --- | --- | --- |
| | Gross revenue | Price/sales ratio | Net Income | Earnings Per Share | Price/earnings ratio |
| Real Brands | $10,000.00 | 6,881.25 | -$2.80million | N / A | N / A |
| Vintage Wine Estates | $220.74 million | 2.19 | $9.87 million | 0.06 | 132.02 |
Vintage Wine Estates has higher revenue and earnings than Real Brands.
profitability
This table compares Real Brands and Vintage Wine Estates' net margins, return on equity and return on assets.
| | | | |
| --- | --- | --- | --- |
| | net margins | return on equity | return on assets |
| Real Brands | N / A | N / A | N / A |
| Vintage Wine Estates | 3.32% | 5.05% | 2.39% |
Summary
Vintage Wine Estates beats Real Brands on 7 of the 8 factors compared between the two stocks.
About Real Brands (Get Rating)
Real Brands, Inc. engages in the extraction of hemp cannabinol (CBD) oil/isolate, wholesale of CBD oils and isolate, and production and sale of hemp-derived CBD consumer brands. The company offers tinctures, pet tinctures, disposable vape pens, pain gels, mint breath sprays, lavender moisturizers, clay face masks, foot creams, moisture recovery creams, hydra renewing night creams, and anti-aging concentrate serums. Its brands include American Standard Hemp, Ziggys Hemp Products, WA Brands, Phaze, Canni Clear Products, and Zen Pets Treats. The company is headquartered in North Providence, Rhode Island.
About Vintage Wine Estates (Get Rating)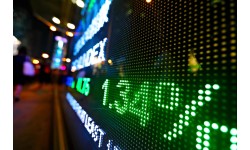 Vintage Wine Estates, Inc. produces and sells wines and craft spirits in the United States, Canada, and internationally. The company offers its products under the Layer Cake, Firesteed, Bar Dog, Middle Sister, Cherry Pie, Cartlidge & Browne, GAZE Wine Cocktails, Girard, Clos Pegase, Laetitia Vineyard and Winery, Swanson Vineyards, Kunde Family Winery, Viansa, and BR Cohn Winery. It also owns and operates hospitality facilities; and provides bottling, fulfillment, and storage services to other companies on a contract basis. The company was founded in 2019 and is headquartered in Incline Village, Nevada.
Receive News & Ratings for Real Brands Daily – Enter your email address below to receive a concise daily summary of the latest news and analysts' ratings for Real Brands and related companies with MarketBeat.com's FREE daily email newsletter.
Hyatt in Incline announces new treatment menu at Stillwater Spa
INCLINE VILLAGE, Nev. – Hyatt Regency Lake Tahoe Resort, Spa and Casino, the only full-service waterfront resort in North Lake Tahoe, announces a new treatment menu at the award-winning Stillwater Spa & Salon. The new menu features customized treatment journeys that focus on the guest's overall intention for their spa experience.
"We are thrilled to unveil a brand-new service menu at Stillwater Spa. The menu features holistic healing practices such as aromatherapy and Ayurveda paired with modern approaches for an elevated spa experience," said Julie Orblych, director of spa and wellness at Hyatt Regency Lake Tahoe Resort, Spa and Casino. "My talented team and I have worked hard to create a menu of spa experiences designed to focus on wellness intentions. Rather than providing a list of traditional services, the menu matches guests with the services that best fit their overall wellness goals, whether that's finding a sense of calm or balance from a massage, or seeing a glowing or hydrated result from a facial."
Stillwater Spa's updated service menu features five new massages guided by intention including "Balancing," "Calm," "Immunity," "Renew," "Love," and "Unity."
The "Balancing" massage uses Ayurveda dosha balancing techniques while utilizing warm herbal-infused oil. The "Calm" intention massage is designed to promote a sense of overall wellbeing with aromatherapy featuring lavender bergamot, clary sage, and chamomile to comfort and calm. The "Immunity" intention utilizes a relaxing massage that incorporates essential oils traditionally used to boost the immune system, and the "Renew" service is ideal for travel fatigue with refreshing and invigorating aromatherapy. Finally, the "Love" service inspires self-care and is designed to encourage a sense of joy, and "Unity" is a couples' massage designed to enhance overall balance of the mind, body, and soul.
Each massage option can be enhanced with a deep tissue muscle renewal, or the application of CBD oil to help further relieve muscle pain or tension.
The new facial options include the "Indulgence" anti-aging facial that features a protein-rich caviar and powerful marine actives to firm and refine skin tone. The Ultimate Hydrafacial treatment includes lymphatic drainage, LED light therapy, and a hydrating algae gel mask.
The "Rejuvenate" facial option uses Intraceuticals Oxygen to naturally cool and calm the skin followed by the application of concentrated serums, and the "Glow" option features a super charge of Vitamin C combined with an AlphaBeta® Professional Peel System.
Guests can also select from two signature experiences. The "Peace" signature experience includes a stress relieving neck, shoulder, scalp and focused foot massage while wrapped in warm linens steep in an herbal detox infusion. The "Harmony" signature experience incorporates the use of a bioacoustics mat, which delivers low frequency sound pulsations designed to provide a deep acoustic massage for joint and tissue relaxation.
Additionally, Stillwater Spa offers a selection of updated body treatments. The services include the "Refresh" body treatment consisting of a full body exfoliation followed by a hydrating moisturizer; the "Relief" body treatment which includes a powerful blend of water-soluble broad-spectrum CBD, and flotation therapy sessions utilizing "Pearl," the resort's spacious float orb.
For more information, visit HyattRegencyLakeTahoe.com, or call 775-886-6745.
Taking CBD with herbal supplements could cause severe heart symptoms
Share on PinterestCombining different herbal supplements could lead to severe cardiac problems, a case study suggests. MEHAU KULYK/SCIENCE PHOTO LIBRARY/Getty Images
Using herbal supplements, including derivatives of cannabis, is becoming more and more popular.
Some supplements are easy to get over the counter and are not as highly regulated as other medications.
A recent case study demonstrates that using certain supplements in excess can lead to severe heart problems.
People's use of supplements has increased in recent years. Many supplements may carry a certain amount of health benefits, but as they are not regulated, people should also exercise caution.
A recent case report published in Heart Rhythm Case Reports demonstrates that the excessive use of certain substances such as hemp oil could lead to severe cardiac problems.
Supplements are readily available to consumers and can offer various health benefits. For example, dietary supplements provide more of the substances found in food, such as specific vitamins or minerals.
Unlike medications, the Food and Drug Administration (FDA) does not offer as much regulation for dietary supplements.
dr Edo Paz, cardiologist and vice president of Medical at K Health, who was not involved in the study, explained the issue with supplements to Medical News Today:
"Because the FDA regulates supplements differently than medications, the supplements are not well-studied, so the precise characteristics and side effects are not well known. You may even see variations in the preparation based on the distributor and batch."
dr Paz said he encourages his patients to avoid supplements, out of a lack of solid data.
"If they do plan to use them, I do my best to research the possible side effects and drug-supplement interactions, but this is not always possible given the lack of data," he added.
A few examples of common supplements include calcium, vitamin D, garlic, and ginkgo. Sometimes, supplements are a combination of many compounds, such as the supplement berberine, which may be helpful in the improvement of heart problems and gut health.
The CBD market
One group of supplements that have become quite popular are those derived from cannabis. A few examples of cannabis derivatives include hemp oil and cannabidiol (CBD).
Hemp oil has many potential benefits, including helping reduce muscle tension and stress and pain relief. Similarly, CBD may help with pain relief and may even help to reduce anxiety.
Currently, the FDA has only approved one derivative of CBD oil for medicinal use, Epidiolex, which can be used to treat seizures. Different derivatives of cannabis are still available as supplements, meaning that people can buy and use them without supervision from a medical professional.
The case report in question examined one 56-year-old woman and her severe symptoms that coincided with supplement use. She experienced episodes of syncope (fainting) and dizziness.
Upon cardiac evaluation, medical professionals discovered that she had low blood pressure and an abnormal heart rhythm called Torsade de Pointes. This particular disturbance in heart rhythm can become life threatening.
She also experienced a prolonged QTc, which indicates problems with the heart's electrical signals. Prolonged QTc is often associated with Torsade de Pointes.
Her magnesium levels were also low, and after treatment with intravenous magnesium and saline fluids, her heart rhythm stabilized. Her personal medical history was unremarkable. But she revealed that she had been taking hemp oil that contained both CBD and cannabigerol (CBG).
She claimed to be taking it for stress-related reasons and was taking it at six times the recommended dose. She was also taking supplements containing berberine.
Doctors discontinued all of her supplement use while she was in the hospital. After five days, her heart rhythm returned to normal.
Based on data from this patient and their study of data surrounding these supplements, study authors think that these supplements caused the patient's QTc prolongation.
dr Paz noted that the case showed "a frightening side effect of herbal supplements."
"In this case, the patient used various supplements, which resulted in a cardiac electrical abnormality called QT prolongation. The patient even developed a feared and potentially deadly consequence of QT prolongation called torsades de pointe, which can degenerate to sudden cardiac death," he told MNT.
dr Paz said that thanks to the clinical team the cause of these effects was identified, and the electrical abnormality resolved after the patient stopped taking them.
This particular case study examined supplement use in one individual and the potentially severe cardiac problems that may follow. However, it is essential to note that she took an exceptionally high amount of hemp oil.
The patient was also taking more than one supplement, so her heart problems likely cannot be strictly attributed to one of them.
Pharmacology expert Professor Gary Stephens from the University of Reading, who was also not involved in the study, noted to MNT that more clinical trials regarding the use of these supplements were needed because of the limited data.
We need to perform controlled clinical trials with properly defined medicines of standardized composition," he said.
However, Prof. Stephens also pointed out that he was not aware of any adverse cardiovascular effects ascribed to CBD in clinical trials.
"I'm unfamiliar with berberine, but the authors point out themselves that it has been reported to cause the cardiac side effect in the title of the paper," he added.
dr Stephen Alexander with the University of Nottingham, and a cannabis expert who was not involved in the study, said people should use supplements cautiously.
"I would not expect the use of CBD or hemp oil to have a widespread negative impact on cardiovascular health, but it does underline the need to respect these agents and to treat them seriously (rather than to exceed recommended doses or combine with other poorly characterized supplements)," he told MNT.
He said the study highlighted the need for greater awareness and education about the use of supplements, in particular those derived from cannabis.
Disclaimer: Professor Gary Stephens has done some consultancy work for Jazz Pharmaceuticals. Jazz Pharmaceuticals also bought out the company GW Pharmaceuticals, the company behind the multiple sclerosis treatment nabiximols, which was the first cannabis-based medication licensed in the UK Prof. Stephens has also received funding from GW Pharmaceuticals. dr Stephen Alexander has been recruited to the Scientific Advisory Board of Jazz Pharmaceuticals.