6 Natural Products for Business Leaders Looking to Beat Back Stress
Executives are working longer than ever and need to maintain healthy lifestyles to combat stress. While we tend to think of this as a time management problem, it often comes down to what we eat and what we add to our bodies. Food has a decisive influence on the brain, the nervous system and the endocrine system. One of my favorite things to do as a nutritionist is helping people find nutritional solutions that will enable them to eat healthy foods more often or every day and reap incredible benefits for their mind, body and spirit!
Here are six of the best and most sought-after natural products that can help us balance our body chemistry so that we can improve our moods, sleep better, reduce our stress levels, and prevent or relieve anxiety. The following ingredients and foods will help us achieve a sense of calm and stress relief that we can rely on in any hectic pace.
PureKana specializes in the production of high quality CBD products and has managed to occupy one of the leading positions in the industry. (Research firm Brightfield listed them as one of the top 10 CBD companies.) Their line of products includes oils, gums, capsules, topicals, and sprays that you can consume on a daily basis. Their line is also GMO-free and free of pesticides, herbicides, and other neurotoxic chemicals.
The 14th annual World Sleep Day will take place on Friday, March 19, 2021. Photo courtesy Down Cotton
PureKana CBD oil contains 0.3 percent THC and does not cause any of the psychoactive effects commonly associated with cannabis. PureKana has already helped many to cope with anxiety and find rest instead of sleepless nights. By adding berry ingredients and flavors to traditional health and wellness supplements like melatonin, PureKana creates unique experiences for its customers.
Studies show that cannabidiol, or CBD, a non-psychoactive compound in cannabis, has clinical value in treating some neuropsychiatric disorders, including epilepsy and anxiety. There is evidence of a calming effect of CBD on the central nervous system. It can act quickly, which is why people like it so much; People often report a change in anxiety almost immediately after taking CBD. The Permanent Journal published a study that reported that 79 percent of participants experienced a reduction in anxiety. CBD helps in muscle relaxation and therefore many experience a sense of relaxation in both mind and body.
The story goes on
Tackling the problem of anxiety with nutritional supplements can be an effective solution. Liana's Organics Anxiety-Free Supplements is a blend of 10 high quality organic ingredients designed to support the brain and nervous system. These include well-known adaptogenic herbs that have been used for centuries to help relieve stress and anxiety, promote a happier mood, and support the immune system. The main ingredients are ashwagandha, spirulina, turmeric, flaxseed, echinacea, chlorella, ginkgo, blueberry, celery and schisandra.
Ashwagandha is an adaptogenic herb that is becoming increasingly popular for boosting the immune system, relieving fatigue, and improving general wellbeing. It has powerful anti-anxiety, antioxidant, and anti-inflammatory properties. Spirulina is considered a superfood because it is rich in vitamins including A, C, E and a number of Bs, as well as minerals such as calcium, iron, magnesium, selenium and zinc. Spirulina also helps reduce anxiety because it contains omega-3 fatty acids and chlorophyll. Turmeric and its active ingredient curcumin have been studied for their neuroprotective and anti-inflammatory effects. Curcumin modulates various neurotransmitter levels in the brain and has anxiolytic effects on biochemical and behavioral symptoms associated with anxiety.
Collagen is a naturally occurring protein in the human body that is found in bones, muscles, skin, and tendons and is known to hold everything together or provide structure. The body naturally produces copious amounts of collagen at a young age, but unfortunately production begins to decline around the age of 25 and decreases even more in postmenopausal women. Results from studies suggest that collagen improves hippocampal neurogenesis and the emotional behavior exerted. Another study concluded that Collagen peptides reduce fear-related behavior. One reason could be that collagen can help "heal and seal" the lining of the intestines, known to improve nutrient absorption and digestion. The gut is known as the second brain; a happy healthy gut means an even brighter and brighter mood. My first choice of high quality collagen is from Ancient Nutrition.
It is now well known that our brain and nervous system need omega-3 fatty acids for optimal mood, focus and function. One of the most common causes of anxiety is a lack of omega-3 fatty acids. Omega-3 fatty acids contain docosahexaenoic acid (DHA), alpha-lipoic acid (ALA) and eicosapentaenoic acid (EPA). DHA is an omega-3 fatty acid that is a primary structural component of the human brain, cerebral cortex, skin, and retina, and its deficiency has been linked to several neurocognitive disorders and behaviors related to anxiety and depression. Notably, low levels of DHA are associated with generalized anxiety, whereas DHA supplementation has an anxiolytic effect.
Organic SunButter has one ingredient – roasted sunflower seeds – and is a great plant-based source of DHA.
Cocoa, the main ingredient in chocolate, is remarkably high in magnesium – 40 times more than blueberries! Cocoa releases these feel-good emotions in the body and brain. It's also an excellent source of good, healthy fats. Cocoa improves our mood almost immediately. Just the smell of it can activate feel-good chemicals in the brain and have a positive effect on brain activity. A human experiment was conducted in which researchers found that the aroma of chocolate is associated with deep relaxation. There are tons of studies on cocoa – and dark chocolate – that show it helps reduce anxiety, stress, depression, and inflammation. Cocoa is one of the richest sources of flavanol antioxidants on earth. Flavonoid-rich chocolate can increase the body's endogenous antioxidant activities, resulting in less oxidative damage.
Hu Kitchen Chocolate is made from real cocoa powder and cocoa butter. It's also free from refined sugars, dairy products, and soy lecithin – anxiety-relieving ingredients that make chocolate unhealthy.
Chickpeas increase serotonin in the brain. In a 2007 review peer-reviewed studies of increasing serotonin levels in the human brain without medication, chickpeas were among the few recommended foods because of their high tryptophan content. Tryptophan is an amino acid that is needed for the production and maintenance of the body's proteins, muscles, enzymes and neurotransmitters. The body cannot make it itself, so you have to get it from food.
The chickpea spaghetti and fusilli from Explore Cuisine are an ingenious pasta. In addition to the pasta, Explore Cuisine also offers a grain-free "rice" AKA Risoni. They are recognized as a superfood by the United Nations and by food industry governments and agencies around the world.
Liana Werner-Gray is a nutritionist and author of the bestseller Fear-free with food.
The post 6 Natural Products for Managers Who Want to Combat Back Stress first appeared on Worth.
PURE5 MAX technology: Revolutionising cannabis oil extraction
Industry leading plant extraction and post-processing company PURE5 introduces you to its new machine for raw cannabis oil extraction and flower remediation called MAX.
The new 20L MAX is twice as fast as the standard 20L device that has been on the market for over seven years. The MAX delivers room temperature extracted living resin and post-winterized terpene-rich cannabis oil in one pass, without exposure to harmful or controlled chemicals, including ethanol, with the cannabis oil ready for formulation into products.
Doubling production output, cutting time in half and being the safest technology out there on the same day is an inspiring proposition that can be achieved with PURE5 technology, and we are doubling it with the MAX for a pure live -Resin-ready to pump in dab darts and vape pens without any degradation of terpenes, cannabinoids and color.
Top

five

Cannabis oil

e

extraction

T

Technologies
The use of alcohol, butane, water, and ethanol are some of the standard cannabis oil extraction methods that solve one problem but pose another problem in the process. These processes are used to separate cannabinoids from the cannabis plant, and the products extracted differ significantly. Each extraction method has its advantages and disadvantages, which we will get into now.
Ethanol extraction
It's one of the most popular extraction methods, not because it's easy to do, but because it's affordable. The extraction process is quick and efficient. Extraction of cannabis oil has become more affordable with ethanol extraction. The cannabis plant is soaked in ethanol to extract the THC and CBD for a better ethanol extraction process. After extraction, the extraction is subjected to a lengthy refining process that improves product purity. To remove the solvent during the process, the temperature often exceeds 100 ° C, which has a negative effect on the extract, which loses the most volatile substances, the terpenes.
CO2 extraction
CO2 extraction devices are very popular for dry extraction of plants. It's a non-toxic and environmentally friendly process that helps separate cannabis oil from cannabis. The sophisticated extraction process leaves no traces of toxins in the extract and is used in various industries such as beer, tea and coffee.
In this process, the CO2 is heated to around 100 ° C and pressurized to around 600 atmospheres, and then it penetrates the flower. The liquid obtained from the process then passes through a separator that removes traces of CO2 from the trichomes. It is an environmentally friendly process that is very popular these days.
butane

H

an oil

e

extraction
Butane honey oil (BHO) extraction is an advanced extraction method and it can also be used in various industries. The equipment is placed in a safety cage (room C1D1) prior to the extraction process. Then another container is used to collect the cannabinoids and butane. The mixture is later allowed to evaporate and a vacuum is used to remove all of the butane from the mixture. Note that BHO extraction can be dangerous due to its high flammability.
PURE5

e

extraction
PURE5 is the most advanced cannabis oil extraction method using a modified, non-flammable hydrocarbon with a very low boiling point and small molecule size that reveals all the benefits of BHO and behaves like CO2 while acting as cold ethanol without being winterized got to
I

this

w

ater

e

extraction
Water extraction uses the solvent-free method in which the cannabis is ultimately immersed in cold water. The plant is stirred in the ice cold water, which causes the trichomes to separate from the plant. This is a very clean method, but it can only be applied to flowers, and its efficiency is very poor.
TAt P.shop Tips
When purchasing equipment for THC extraction and remediation, you need to be very careful and pay attention to the following points.
Type
When purchasing equipment for the extraction of cannabis oil, it is important to consider which extraction method will be used as they will all produce different results and require a different approach. There are several types of extraction methods available, such as carbon dioxide extraction, ethanol extraction, hydrocarbon extraction, and many more. It is important to understand the particular type of extraction process used by the equipment.
Efficiency
Be sure to check the machine's output efficiency. Output efficiency means how fast the machine can do the process of CBD extraction and what certain amount it can do.
Pricing
Price is one of the most important factors when buying equipment, but at the same time you need to understand the process and cost of making the product. Very often, an inexpensive machine will require more post-processing work that makes the cost savings of equipment due to labor and consumables irrelevant. This is the case with ethanol systems, which are normally only half as expensive as the other systems, but with very intensive post-processing and solvent loss.
You also need to check the quality of the machines and the documentation that came with them. There are companies out there that can offer you the entire process so that you get a quality product immediately after installation. This process includes the machines and the processes used to manufacture the products. Talk to your provider and understand their process and support.
Certification
The certification ensures the reliability and safety of the devices. Each extraction technology requires different credentials. If the machines you are trying to buy are not certified, there may be safety and reliability issues. However, if you want to buy a machine with higher efficiency, in this case you need to make sure that the machine is certified.
support
When purchasing a machine, make sure that the company supports adequate customer support. Every well-known brand with a history in this field maintains technical support staff and ensures the operation of the machines.
About PURE5
PURE5 offers state-of-the-art technology that gives you a post-winterized, terpene-rich cannabis oil in one go. The cannabis oil can be formulated into products immediately after extraction. There are different machine sizes for processing, which are suitable for different daily throughputs from 20 liters to 1000 liters per hour.
PURE5 also offers state-of-the-art THC remediation technology to create compliant oils. There are different sizes of THC remediation systems with a daily processing volume of 5 liters to 500 liters.
PURE5 also offers a fully vertically integrated laboratory design and the complete SOP package required to sell a top of the range product under its standard PBX program. We offer vacuum and convection ovens, distillation machines and training to make products in days.
Details of the contributor
Recommended related articles
Shop locally to help your neighbors | News, Sports, Jobs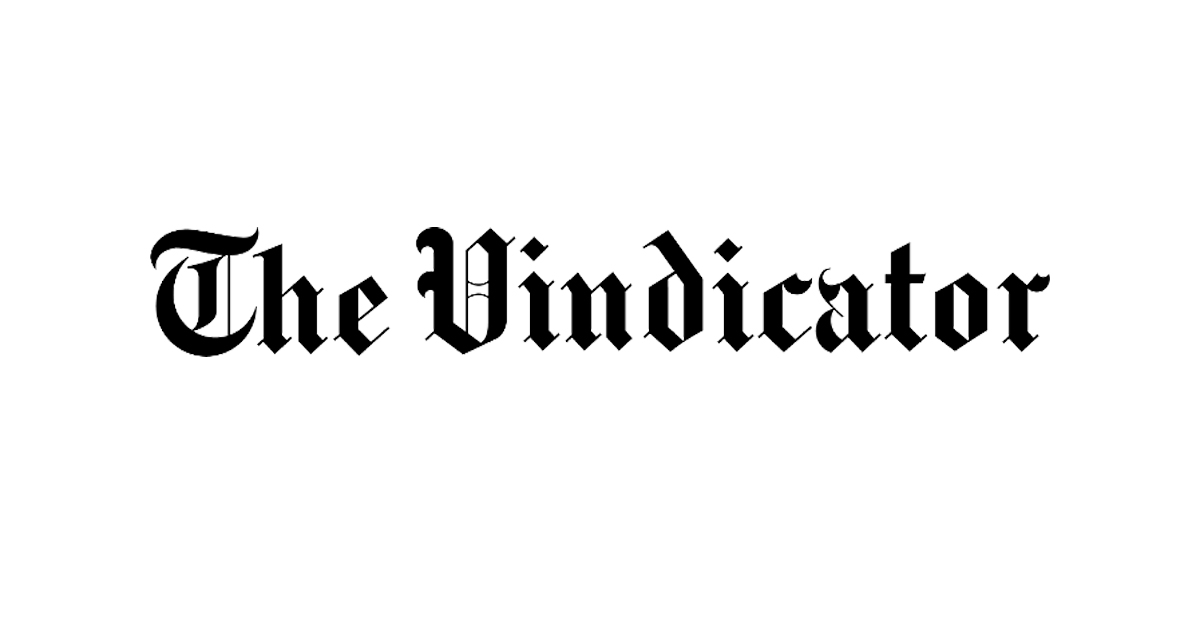 The hustle and bustle of the Christmas shopping season can sometimes subside, and shoppers may be tired of battling the crowds in search of the perfect gift. Unfortunately, sometimes people just give up and decide that it is better to buy gifts online or through the catalog.
That can be a mistake at times, as local shopkeepers and local retailers remind us. As they will no doubt point out, shopping at local vendors makes sense for the consumer and the community – any time of the year, but especially during the holiday season.
Wonderful local shops offer flair and color, community pride and uniqueness that you simply cannot find online. Not to mention that they need our support. The pandemic hit everyone hard, but small businesses in particular.
This is why we recommend that you remember that helping small business owners also means helping a neighbor pay their bills.
Looking for beautiful jewelry or watches? Look at Komara in Canfield; Thumm & Co. of Warren; or Thom Duma Fine Jewelers in Warren.
In fact, you can never go wrong with chocolate! Consider visiting Daffin's or Gorant Candies.
The service you get from locally run shoe stores is second to none. Here in our Valley, Neal's Shoes has been in business on Elm Road in Warren for decades. And since this season, Reyers has moved from its long-standing location in Sharon, Pennsylvania, to the Eastwood Mall.
In the new furniture market? Think of Sheely's furniture and appliances in northern Lima.
Outdoor enthusiasts may want a gift or gift card from Detweiler Outdoors in Middlefield; TP Tools in Canfield offers many options for car enthusiasts; and home improvement ideas can always be found at Bernard Daniel's Lumber and Home Center in Canfield.
Looking for something unique? Check out CBD oils and other gifts from Sapphire Essentials in Poland.
Or how about an evening gift of tickets to an upcoming show at Warren's newly renovated Robins Theater?
And this is just to name a few!
Shopping locally has many benefits beyond the instant gratification you find when you leave a store with your purchase in hand.
It offers buyers the opportunity to look at, touch, try on and taste or smell the goods. This removes the surprise and disappointment that can arise when you discover that the description of an item is not entirely accurate, a picture is not entirely accurate, or the size is not what you wanted.
If you need help or perhaps a second opinion, the local store salespeople will be happy to answer your questions and are likely to be familiar with the item you are looking at.
If you shop at a local store frequently, the staff will likely learn your tastes and suggest purchases that are perfect for you.
And if your gift isn't exactly what the recipient was looking for and needs to be returned or exchanged, local shops are ready to meet your needs. More importantly, local businesses help your communities in many ways that you don't always see.
The taxes they pay to our cities, counties, and states help keep our roads maintained and essential government services provided. Remember that online retailers don't pay property taxes, most likely don't employ local residents, and are unlikely to collect sales taxes.
Local traders support worthy causes in our communities – sometimes to a greater extent than most people realize. The women and men who own local businesses are ready to support local youth sports teams and our area's high schools. They are willing to provide door prizes for fundraisers that help out sick children or volunteer fire departments. Some offer discounts to organizations looking to buy gifts or groceries for local charities. Many offer direct donations to charities – and their owners and managers volunteer with regional organizations and serve on their boards.
Remember that local traders hire local people in their businesses and many of your friends and neighbors depend on local businesses for a living.
We are pragmatic and understand that it is unrealistic to expect every single purchase to be made from a local retailer during the holiday season. However, we strongly believe that it is always best to seriously consider local dealerships and allow them to serve you.
Editorial@vindy.com
Get the latest news and more in your inbox
OpenEye CBD Roller Reviews (Open Eye Hemp CBD Gel Roller)
Many people experience pain at some point that leaves them with no good opportunities for relief. Many would like a product with the essential ingredients for rapid pain relief, but only with natural and safe ingredients. The Openeye Hemp CBD Roller ReliefX contains 1000mg CBD and 1000mg CBG, Aloe Vera, Menthol, with a high-quality mixture of Arnica Montana extract in a gel roll-on.
The pain reliever formula is a product by Openeye Hemp and claims to relieve pain and improve the condition of inflamed ligaments and discomfort in the joints. Please see below for more information on using and purchasing this product.
What is the Openeye Hemp CBD Roller?
Openeye Hemp CBD Roller is a CBD cream made from natural, phytocannabinoid-rich hemp to combat various types of pain and, with its fast absorption rate, offers a soothing effect on aching joints and sore muscles. The cream is mainly made from CBD extracts. Hence, it has the following properties: anti-inflammatory, analgesic, and better skin health.
How does Openeye hemp work?
The Openeye CBD cream is rolled onto painful areas; this is for external use only. The cream penetrates the skin to directly combat and relieve pain. The pain relieving cream releases cannabinoids that penetrate the skin and tissues.
Benefits of Openeye Hemp CBD Roller
Treats skin conditions
People suffer from different skin conditions for different reasons; most of these problems leave people with pain that requires frequent monitoring. The hemp cream application penetrates deeply into the skin and offers healing properties that relieve irritation over time. The CBD cream has been tested and is believed to be safe to use on the skin such as the face, the most sensitive part of the body. However, the user is advised to apply the cream and avoid sensitive eyes, nose and mouth.
Relieves pain and discomfort
The organic formula penetrates into the deepest areas of your skin and relieves pain quickly and safely. Hemp creams are best for body pain, as they also fight the cause of the pain and so consistent use guarantees a pain-free future.
Relieves tension
Doing different activities during the day can reduce stress on our bodies in different types and can be experienced by people who lift heavy things on a daily basis or participate in activities such as exercising.
Relieves muscle pain
Muscle pain is a common problem, especially among the elderly and people with medical problems such as joint pain. The pain weakens muscles, mainly in the back, arms, and legs. In this way, the back and body remain painlessly mobile.
Relieves pain during exercise
Athletes are advised to apply this CBD cream immediately after participating in activities as it has a calming and calming effect on the body and therefore relieves pain very quickly.
Properties of Openeye Hemp CBD Roller
It's odorless
It would be best to be less concerned about the smell when applying the Openeye Hemp CBD Roll; It's odorless and can be used in the office, home, and even at gatherings. Thanks to its packaging, customers can take it with them during the day for relief, which is portable and easy to use, and relieves pain.
Tested in a third-party laboratory
The hemp company's products are tested in a third-party laboratory; This gives the best assurance that their products are above standards and safety. The company was placed at the top for the manufacture of health products from organic ingredients, among other things.
Safe to use
The cream penetrates through the deepest layers of the skin; Because all of the ingredients are organic, the product is claimed to be safe for topical use on the skin.
Made from natural ingredients
The cream is made from very natural ingredients that have been shown to have many health benefits. therefore, this helps relieve pain from your body and offers long-term health benefits.
Maximizes the result of pain reliefS.
Compared to other products, the Openeye Hemp CBD Roller tends to act very quickly; It goes into the deepest parts of your body and offers healing properties in a short period of time.
Openeye hemp CBD roller beneficial?
Openeye Hemp CBD Roller is intended for anyone who is in pain. Anyone can use it regardless of age and health condition; However, for some complaints that occasionally require a professional medical examination, it is essential to confirm this with your doctor before use. Pain relief has been used by people with chronic pain, experiencing natural pain such as back pain and headache, and engaging in sports.
ALSO READ:Pure Balance CBD Gummies Review: Critical Research You Should Know Before Buying
Openeye Hemp CBD Roller Ingredients
The formula contains a special blend of all-natural plant extracts and proven ingredients such as turmeric, hemp, MSM, arnica, aloe and powerful essential oils such as helichrysum, peppermint, camphor and copaiba:
turmeric
Turmeric contains antioxidant and anti-inflammatory properties; Hence, it makes your skin look younger and glow. Most people try the ingredient as a home remedy for skin care. Since it is a staple ingredient in hemp cream, you can be sure that your skin will have more than enough benefits.
hemp
Most companies today make skin care products with hemp to provide health and beauty benefits with antiaging effects and to act as an anti-inflammatory agent in relieving pain and clearing up skin conditions.
arnica
This ingredient has healing properties for wounds and for treating acne, boils and rashes. It tends to be absorbed by your body very quickly, so it provides your body with instant healing benefits.
aloe
Aloe is a fast drug used to heal wounds, reduce skin infections, and help keep skin young and healthy.
Fighter
The ingredient is known for its antibacterial and antifungal properties for the skin.
peppermint
When included in every skin care product, peppermint helps provide cooling, calming, and healing properties.
The company shares the formula, which contains no dyes, silicones, allergens, or GMOs.
frequently asked Questions
1. How does Openeye Hemp CBD Roller work?
The Openeye CBD cream is formulated with organic hemp ingredients that are designed to penetrate into the innermost areas of the skin. The cream works quickly to treat the pain and fight the cause of the pain.
2. Will the pain relief come quickly?
The 300 mg of the CBD pain relief cream work with even applications; For people with chronic pain, the results are usually quick and the change can be felt. Individuals who engage in physical activity are advised to apply the cream immediately for instant pain relief. Therefore, the roll-on hemp cream works depending on the pain and consistent use.
Buy Openeye Hemp CBD Roller
You can buy the CBD cream by visiting the company's official website. The company offers free shipping and a money back guarantee on all purchases.
Buy 1 Roll $ 99.95 Each / Free Shipping
Buy 2 rolls + get a FREE $ 83.33 each / Free Shipping
Buy 3 Rolls + Get Two Free $ 79.99 Each / Free Shipping
Openeye Hemp products come with a 30 day refund on all purchases for customers who are unsatisfied with no questions asked. To contact the company, customers can call or email:
Email: customercare@openeyehemp.com
Toll-free customer service: (760) 576-4117
About Openeye Hemp
Openeye Hemp is a health and wellness company that makes CBD health products. As the name suggests, most of the company's products are grown in the United States and use high quality organic hemp oil. The company understands and values ​​consumer safety and therefore uses organic ingredients to make the products. The company and its derivatives manufacture their formulas in FDA certified facilities. As a result, it is one of the most trustworthy manufacturers of organic products.
last words
Suffering from constant pain can become a challenge, especially if you don't know the cause of the pain. The Openeye Hemp Roll-on is a new topical pain relief for targeted pain relief and penetrates the pain-causing tissue. The product is made from purely natural ingredients and is therefore safe for the body.
Buy Openeye Hemp CBD Roller by visiting the official website.
TIED TOGETHER:Best pain relief patches on the market for natural pain relief
Affiliate Disclosure: The links included in this product review may result in a small commission if you choose to purchase the recommended product at no additional cost to you. This is to support our research and editorial team and please note that we only recommend high quality products.
Disclaimer: Please understand that the advice or guidelines listed here are not even remotely a substitute for in-depth medical advice from a licensed healthcare provider. Make sure to consult a professional health care professional before making a purchase decision if you are taking any medication or have any concerns about following the verification details above. The individual results may differ as the statements about these products have not been evaluated by the Food and Drug Administration. The effectiveness of these products has not been confirmed by FDA approved research. These products are not intended to diagnose, treat, cure, or prevent any disease.