Dr. Jejurikar Discusses CBD for Pain Management After Plastic Surgery
CBD consumption is growing. More and more people are using CBD to treat pain, stress, and anxiety. But is it suitable for post-op?
Dr. Jejurikar and the people behind "3 Plastic Surgeons and a Microphone" recently brought the Welzel founders, Dr. Lisa Gardner-Phillips and Trey Phillips, on their show to discuss the pros and cons of CBD for pain management. They answer important questions about the interaction of CBD with other drugs, the correct dosage and the use of CBD for post-operative pain.
What is CBD?
CBD stands for cannabidiol, a chemical compound found in the cannabis plant. It is a naturally occurring substance that is used in products such as edibles and oils to create a sense of relaxation.
How should I take CBD?
CBD is available in oral doses and topical forms such as creams, oils, and lotions. The podcast guests of Dr. Jejurikar, Dr. Lisa Gardner-Phillips and Trey Phillips, recommend CBD beginners to start with a low dose of CBD, observe the effects over 2-3 days and increase the dosage if necessary. They repeat that there is no one-size-fits-all CBD solution – appropriate dosages will depend on the specific needs, goals, and even the physiology of the individual.
For best results, 3 plastic surgeons and a microphone doctors recommend taking an oral dose of CBD along with a topical CBD product. In this case, "high quality" CBD refers to a full-spectrum or broad-spectrum type of CBD. Topical creams and similar products are easiest to make with CBD isolate, which means that most topicals will not deliver the same effectiveness as an oral dose of CBD. That being said, Dr. Gardner-Phillips that a daily dose of 50-60 mg of CBD will help maintain overall health and wellbeing, but that oral and topical products are best used at the same time to relieve certain pain. She also stresses that CBD topicals should not be used over surgical incisions; Instead, each surgical or incision site should be covered and kept dry.
The effect of CBD on post-operative pain?
CBD can help relieve pain after surgery and make you feel calm and relaxed during recovery. Depending on the surgery, many people need to take opioid medication for about one to two weeks to overcome the acute pain. After that, they can work with their surgeon to switch from opioid to CBD.
How much CBD should I use after surgery?
When it comes to controlling post-operative pain, many people need to take a relatively high dose of CBD orally. While a usual daily dose can range from 20 to 50 milligrams, a post-operative amount can reach 100 milligrams or more.
The exact dose you need depends on many factors, so unfortunately there is no one-size-fits-all dose. Your surgeon can help you find the right dose by slowly titrating it every two to three days.
You can also get additional benefits from using CBD topically near the surgical site, but never over the incision. Additionally, THC can help if you live in a state where it is legal to use in conjunction with oral and topical CBD. Always work with your doctor to find the right amount / type of medication to use after surgery and beyond.
What Happens If You Take Too Much CBD?
There are practically no adverse side effects from taking "too much" CBD. As explained in Jejurikar's podcast, once the body's receptors are complete, the body will waste the rest of the CBD before it has a chance to take any further physiological – or mental – effects. In some cases, consuming excessive amounts of CBD can lead to diarrhea, abdominal pain, or fatigue. Still, there aren't any serious side effects associated with ingesting large amounts of CBD. There are no documented reports of deaths from CBD use.
What are the differences between THC and CBD?
Delta-9-tetrahydrocannabinol, or THC, is the compound responsible for giving people a mental and physical high when using marijuana. Unlike THC, CBD alone does not cause any psychoactive effects. Instead, it provides gentle well-being and helps people feel distant from pain and discomfort.
Can you use THC with CBD?
When used properly, CBD and THC can be used together without many adverse side effects. Because our bodies receive THC and CBD with completely separate systems, these compounds have completely different effects on the human body and offer unique benefits.
THC is illegal in Texas. Therefore, to safely use them together, you would need to access them through the state's Compassionate Use program administered by the Texas Department of Public Safety.
CBD vs. opioids
CBD can serve as a non-addictive solution to recovery after about a week of opioids. While opioids are known for their highly addictive nature and side effects like fatigue, nausea, confusion and much more, CBD poses minimal risk to the user and manages to alleviate their pain.
Despite the side effects of opioids, CBD is not always a substitute for the narcotic. Your surgeon may be able to help you find the right combination.
How does CBD interact with other drugs?
You need to be careful when combining CBD with other prescription drugs that you are taking.
If the concentration is changed, the drug may not work or it may increase undesirable side effects.
For example, if the CBD causes this drug to work too well, your blood pressure could drop, causing you to pass out or have other negative effects. Be careful and consult your doctor before using CBD with any other medication as it can cause side effects.
What types of CBD products are available?
High quality CBD products come in three main configurations:
The whole spectrum
Broad spectrum
CBD isolate
The full spectrum CBD contains all of the cannabinoid compounds found in the cannabis plant, including up to 0.3% THC. Because these cannabinoids work together, the entourage effect helps the CBD better control pain and discomfort.
Broad-spectrum CBD is similar to full-spectrum except that it doesn't contain any THC at all. THC removal enables people in local professions to use this product without worrying about false positive results from their workplace drug tests.
CBD isolate only contains cannabidiol in its formula as all other cannabinoids, terpenes and other ingredients are left behind during the extraction. This provides a purer product that is well suited for people who have strict control over what gets into their bodies.
CBD is available in oral and topical form for all product types. CBD oil is the most popular way to take this cannabinoid orally, although capsules, sprays, and powders are also available. Topical CBD products come in ointments, lotions, and rolls.
What Makes a Good CBD Product?
There are currently no strict labeling guidelines or other standards to meet, so it's free for merchants. As a result, it's common for the products to have little to no CBD and may have arsenic, pesticides, and even lead in their formulas.
To avoid that, everyone needs to look for the following signs of a high quality CBD product:
Uses only hemp grown in America
Meets all organic standards
Extracted through quality processes such as CO2 extraction
Additionally, the CBD manufacturer should provide third-party laboratory test results for each batch. The results must consistently show all ingredients and their concentrations in each dose so that customers can confirm that they are receiving only the best possible products.
Delta-8-THC vs. Delta-9-THC
Delta-9 is the scientific name for THC and what Phillips calls the "traditional THC molecule". It is the main ingredient in cannabis and provides the psychoactive "high" commonly associated with THC. Certain states have banned the use of Delta-9 in products that contain THC levels greater than 0.3%.
Because of this, another component, Delta-8, is growing in popularity as many states have not yet banned its use and have similar psychoactive effects.
But they are not the same. It is highly recommended that you ask your surgeon if you would like to use Delta-8 and the procedure has not been researched in the same way as Delta-9 THC.
Where to find more answers about CBD
Aside from what Dr. Sameer Jejurikar brings to light about CBD, you can get more information by calling WelCel's recommended registered nurse hotline at 817-989-6219. As part of the Leaf Nurse Network, these independent nurses act as trusted patient advocates with extensive knowledge of the use of CBD for post-operative pain and more. Monday through Friday, 9:00 a.m. to 5:00 p.m. CST, they are happy to answer any questions and provide additional resources on the benefits and uses of CBD.
About Dr. Jejurikar and his podcast
Dr. Sam Jejurikar is a state-approved plastic surgeon in Texas. He specializes in plastic surgery on the nose, body, eyes, chest and face. He has been in the practice for nearly ten years and is well respected in the community.
Dr. Jejurikar is given a realistic understanding of what to expect from their desired procedure and he is focused on providing the best possible care for all of his patients.
He hosts a podcast that answers questions about plastic surgery such as surgery & social media, breast enlargement / reduction and more. In addition to the doctors Sam Rhee and Salvatore Pacella, Dr. Jejurikar topics related to plastic surgery and various health solutions. If you want to find out the latest news on plastic surgery and the changing industry, listen here.
When you make an appointment with Dr. Arrange a jejurikar or would like to receive more information about the procedures offered. In that case, you can contact the Dallas Plastic Surgery Institute at 9101 N. Central Expwy., Suite 600, Dallas TX 75231.
Medical Cannabis Market Size to Reach 47.15 Billion in 2027
VANCOUVER, BC, July 26, 2021 / PRNewswire / – The medical cannabis market is expected to reach global size $ 47.15 billion in 2027 at a CAGR of 16.9%, according to the latest report from Emergen Research. The growth in market revenue can be attributed to the increasing use of medical cannabis to treat diseases and conditions, increasing research and development activities, and the legalization of cannabis in various countries around the world. Increasing government initiatives to promote the safe use and consumption of the product are also a key factor that is expected to contribute to the market growth over the forecast period.
Medical cannabis is cannabis and cannabinoids that are prescribed by doctors and health professionals to relieve symptoms or treat illness. Preliminary studies suggest that cannabis may reduce nausea and vomiting, which are primary side effects of chemotherapy, improve appetite in people with HIV / AIDS, and relieve chronic pain and muscle spasms. Medicinal cannabis can be administered through capsules, tinctures, skin patches, and cannabis edibles, among other things. The increasing incidence of serious and chronic diseases such as cancer, Parkinson's, Alzheimer's and ALS, among other things, has encouraged the use of medicinal cannabis and led to the development of new products. In addition, cannabinoids are increasingly recommended for the treatment of anorexia, arthritis, migraines, and glaucoma when other treatment regimens are ineffective. This is expected to further spur the market's revenue growth over the forecast period.
Click here to access a free sample PDF copy of the of [email protected] https://www.emergenresearch.com/request-sample/174
Increasing research and development to study the medical uses of cannabis and the availability of synthetic cannabinoids as prescription drugs are some other key factors that are expected to contribute to future sales growth of the market. However, the lack of data on the long-term safety of medical cannabis, chronic side effects such as fatigue, dizziness and hallucinations, and the implementation of strict regulatory guidelines for the cultivation and marketing of cannabis are some key factors that are expected to continue to slow market growth .
Some key highlights in the report:
Oil segment sales are expected to grow at a CAGR of 17.5% over the forecast period due to increasing demand for hemp oil for clinical purposes such as reducing depression and anxiety, and relieving cancer symptoms and related pain.
The chronic pain segment is expected to account for the largest share of sales over the forecast period, as medicinal cannabis is primarily used to treat chronic pain and involuntary muscle spasms. Cannabis is used to treat chronic pain associated with many diseases and conditions, including multiple sclerosis, nerve pain, Parkinson's, and PTSD, among others.
The inhalation segment dominated other routes of administration in terms of sales share in the global market in 2019, due to the fact that inhalation is the most common route of administration. Advances in product development have led to the introduction of various types of inhalers to make it easier for patients to consume medicinal cannabis.

North America

is expected to account for the largest share of sales in the world market between 2020 and 2027, as recreational and medicinal cannabis is legalized, the number of product launches increases, investments to accelerate research and development for medical cannabis increase, and the strong presence of key players and Manufacturers in the region.
Major companies in the market include Canopy Growth Corporation, Aphria, Inc., Aurora Cannabis, Maricann Group, Inc., Tilray, Cronos Group, Organigram Holdings, Inc., Vivo Cannabis, Tikun Olam, and Insys Therapeutics, Inc.
In

July 2021

, the Medical Cannabis Commission has 6 companies in. Medical marijuana licenses granted

Georgia

,

United States

to grow marijuana under government supervision, convert it into CBD oil and sell the products to eligible patients in. market

Georgia

.
In

July 2021

, the first medical marijuana app of its kind, EcoCaNN, developed by the international pharmaceutical company MediCane, was launched in. brought on the market

Israel

which will enable medical cannabis patients to consult and communicate with doctors who specialize in the field. MediCane focuses on the research and development of cannabis-based drugs.
Make a Payment [Buy your Exclusive copy]@ https://www.emergenresearch.com/select-license/174
For the purposes of this report, Emergen Research has segmented the global medical cannabis market by product type, application and route of administration, distribution channel, and region:
Product Type Outlook (Revenue, $ Billion; 2017-2027)
Application Outlook (Revenue, $ Billion; 2017-2027)
Chronic pain
Mental disorders
anorexia
Seizures
Muscle cramp
cancer
Other
Administrative Outlook Route (Revenue, $ Billion; 2017-2027)
Orally
Intravenously
inhalation
Currently
Sales Channel Outlook (Revenue, $ Billion; 2017-2027)
Check out the report description and table of contents of the market [email protected] https://www.emergenresearch.com/industry-report/medical-cannabis-market
Regional Outlook (Revenue, Billion USD; 2017-2027)
North America

Europe

Germany

United Kingdom

France

Italy

BENELUX
the rest of

Europe

Asia Pacific

China

India

Japan

South Korea

Rest of APAC

Latin America

middle East

&

Africa

Saudi Arabia

United Arab Emirates

Israel

Rest of MEA
Discover more reports from Emergen Research:
Cannabis market by product type (flower, concentrates, other), by compound (tetrahydrocannabinol, cannabidiol (CBD), balanced THC and CBD), by application (medicine, leisure, pain therapy, neurological health management, other) and regional forecasts for 2027
Drug Infusion Systems Market By Control Systems (Open Loop System, Closed Loop System), By Infusion Type (Continuous Infusion, Intermittent Infusion, Patient-Controlled Infusion, Total Parenteral Nutrition), By Route Of Administration, By Application, By End Use, And By Region Forecast To 2028
Compound Management Market by Solution (products and outsourcing services), by sample type (chemical compounds, biosamples), by application (drug research, gene synthesis, biobanking, others), by end-use (biopharmaceutical company, pharmaceutical company, biobank, CRO), and by region forecast by 2028
Nanotechnology market size, share, trends, by type (nanomaterials, nanocomposites, nano devices, nano tools), by industry (food and agriculture, health care, information and technology, environment, energy, cosmetics), and by region, forecast to 2028
In Vitro Fertilization: Overcoming Insurmountable Barriers to Infertility
Joint Reconstruction Devices: Addressing the Need for Long-Term Relief from Orthopedic Disease
Liquid Biopsy: A Revolution in Medical Oncology
About Emergen Research
Emergen Research is a market research and advisory firm that provides syndicated research reports, bespoke research reports, and advisory services. Our solutions focus solely on their purpose of locating, deliberately analyzing and analyzing changes in consumer behavior in various demographics and industries, and helping customers make smarter business decisions. We offer market research studies that ensure relevant and fact-based research across multiple industries including Healthcare, Touch Points, Chemicals, Types, and Energy. We constantly update our research offerings to ensure that our customers are informed about the latest trends in the market. Emergen Research has a strong base of experienced analysts from various specialist areas. Our industry experience and the ability to develop a specific solution for all research problems offer our customers the opportunity to secure a lead over their respective competitors.
Contact us:
Eric Lee
Sales specialist for companies
Emergeny research | Internet: www.emergenresearch.com
Direct line: +1 (604) 757-9756
E-mail: [email protected]
Facebook | LinkedIn | Twitter | Blogs
Read full press [email protected] https://www.emergenresearch.com/press-release/global-medical-cannabis-market
SOURCE Emergence Research
CBD Topicals Benefits and Uses, and Most Common Types Available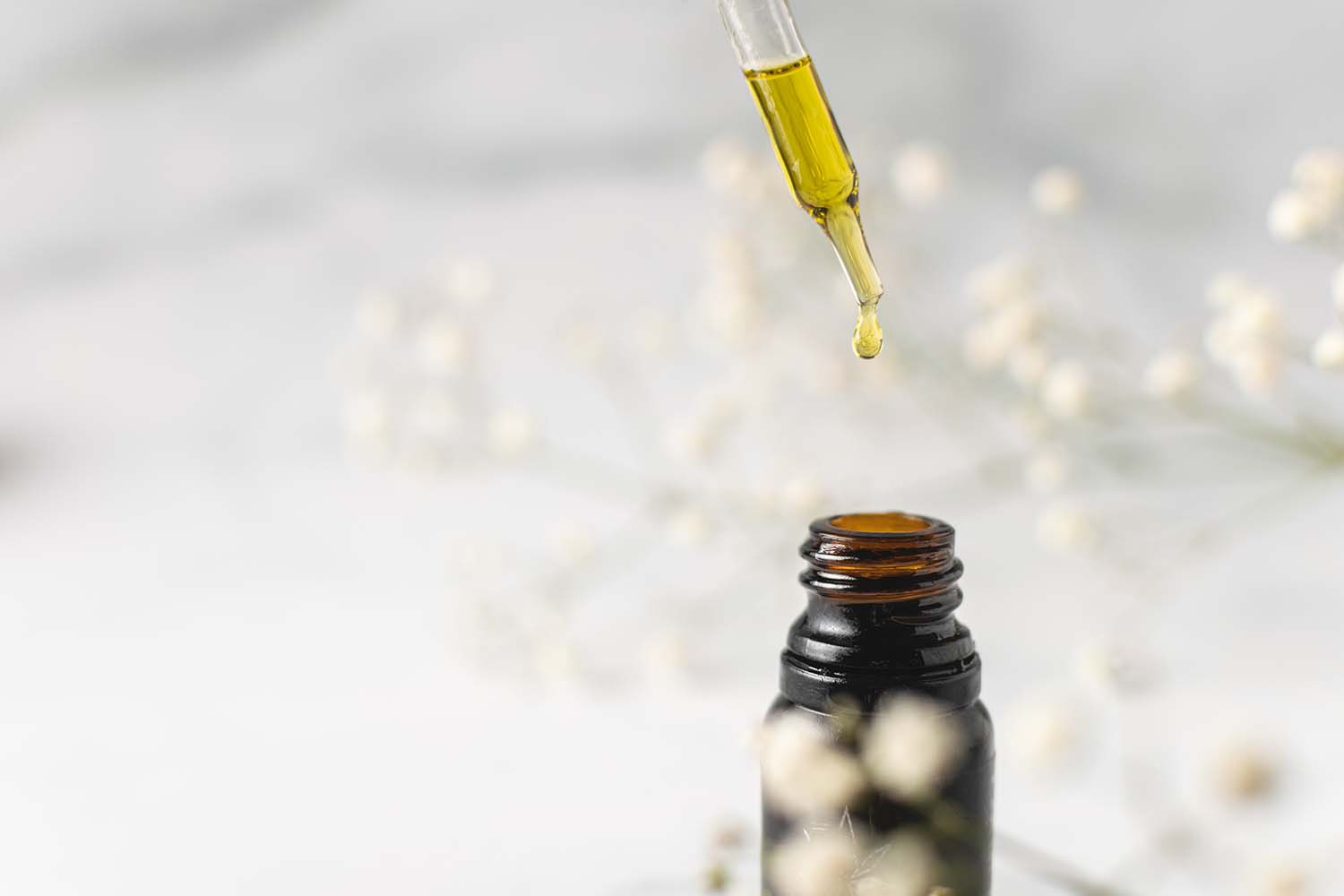 We take a look at CBD topicals and discuss their benefits and uses. We also look at the most common types of topicals, including creams, lotions, balms, patches, and oils, and how to use them.
Advances in the medical and recreational cannabis market have resulted in the launch of a wide variety of products. The effects of CBD on humans have been studied and found to be very beneficial in some aspects. Due to the combination of market growth and positive effects, many new types of CBD products have been launched. Some of these are known as topical agents, which are products that you don't have to ingest, but that you have to apply to the skin in some way to get the desired effect.
Why use CBD topicals?
Before we talk about why someone should use CBD topicals, let's take a quick look at what they are. A CBD topical is essentially a product that can be applied to the skin. Like a cream or lotion fortified with cannabidiol. Whether it's cannabis patches or some kind of lotion, topicals can be very helpful in some situations. These topical agents are widely used for their anti-inflammatory properties and other skin health benefits.
Much research has been done on the use of such products. It has been suggested that CBD has some anti-inflammatory properties. This allows CBD topicals to alleviate certain skin problems and joint pain to some extent. There are other ways these products can help as well, which is why they are so popular these days.
Types of CBD Topicals
As mentioned earlier, there are different types of themes in the market today. Before using any cannabis product, it is helpful to go through some dosage guidelines so that you know exactly how to use cannabis in various forms. Now let's go over some common topics that you can get today:
CBD cream
Perhaps the most common type of topical on the market is a CBD cream. Many CBD skin creams use broad spectrum cannabidiol. This type of cannabidiol contains no or very small amounts of THC. Research has found that such a cream can provide relief for some conditions, such as:
– arthritis; as found in this study on rats in 2016.
– Peripheral neuropathy; as noted in this 2020 study.
– jaw pain; as found in this 2019 study.
Aside from its benefits, cannabidiol cream is one of the easiest products to use in this category. All you have to do is apply it directly to the affected area like a regular cream and it can provide quick relief. Sometimes such a product can also help users get some sleep.
CBD patch
This is another type of product that is great for those who want to get the benefits of cannabidiol without smoking anything. Cannabis patches can be applied to the affected part of the body and the effect can be felt in 5-15 minutes. These patches are great for quick pain relief and also have the anti-inflammatory properties of cannabidiol.
This is a very good method of delivering cannabidiol to the body for beginners as there isn't much to do. They're not very expensive either. And their effects are easy to control, as you can easily take them off if you feel overwhelmed in any way.
CBD lotion
Just like creams, CBD lotion can be applied directly to the skin. There are many strains available for people who want the benefits of cannabidiol along with those of a healthy skin lotion at the same time. The lotions are great for making the skin healthier and restoring damaged skin.
Think of a cannabidiol fortified lotion as your regular, moisturizing lotion, but with added benefits like reducing inflammation, soothing the skin, fighting dryness, and reducing dark spots and wrinkles.
CBD balm
Balms are another great option for people looking for pain relieving and anti-inflammatory effects. These can be used on any part of the body that you experience pain and suffering. Like creams, balms provide fairly quick relief and require nothing more than to rub them into the skin.
CBD oil and butter
There are many other forms of cannabidiol topicals, two of which are oil and butter. There are different types of oil and butter, but as for the topicals. Both products are used directly on the skin. For example, there are facial oils that can be dabbed around the eyes to reduce wrinkles or applied to the face for other benefits. There are also products like lip butters that can be applied to the lips for moisture and smoothness.
graduation
Whether you are looking for a topical agent for pain relief or recreational purposes, there are many choices. This wide variety of products is perfect for those who are new to cannabis and don't want to smoke it, but still want to benefit from its effects.
All you have to do is apply such a product directly to the skin and wait a while. They are easier to control in their dosage and are not as potent as smoking marijuana. Make them more accessible to all types of users.
Tauriga Sciences Inc. Generates Record Daily E-Commerce Revenue for Sunday, July 25, 2021
1. PRESS RELEASE PICTURE for July 26th
TAURI soap product line (6 SKUs / 6 fragrances)
TAURI soap product line (6 SKUs / 6 fragrances)
The company generated more than $ 13,000.00 in e-commerce sales for the date: July 25, 2021
NEW YORK, NY, July 26, 2021 (GLOBE NEWSWIRE) – via NewMediaWire – Tauriga Sciences, Inc. (OTCQB: TAUG) ("Tauriga" or the "Company"), a diversified life sciences company headquartered in New York, today announced that it has set a new one-day ("Daily") e-commerce sales record for Sunday, July 25th, 2021. The company had more than $ 13,000 in e-commerce sales, or nearly 200 individual transactions, on July 25, 2021.
This "daily" e-commerce sales record was driven by the latest additions to product inventory, including: 1) TAURI soap and candle product lines (6 fragrances: pomegranate, blood orange, peach-lemon, pear bellini, mint and blackcurrant), 2) Delta 8 THC (25 mg) + Melatonin (5 mg) Infused Gummy Bears with Wild Blueberry Flavor, 3) CBD Isolate (25 mg) Infused Gummy Bears with Blue Raspberry / Strawberry Flavor, 4) TAURI Tropical Topical Body Butter Infused with CBD oil (120 mg.)), 5) TAURI coconut milk chocolate squares, enriched with full-spectrum CBD ("hemp") extract (25 mg), 6) TAURI-Diabetic Friendly full-spectrum CBD ("hemp") – Enriched Extract (25 mg) + Immunity Boost & Melatonin Lavender Chocolate Squares, 7) Tauri-Sun ™ 30 SPF CBD Isolate Infused (200 mg) Sunscreen Spray and 8) Tauri-Sun ™ 30 SPF CBD Infused Acai Fragrance Moisturizing Lip Balm .
Please visit the company's e-commerce website:
WWW.TAURIGUM.COM
The company fully anticipates the arrival of inventory for its upgraded Tauri-Gum ™ product line (9 SKUs + 2 Limited Edition SKUs) later this week. Upon receipt, the company will fulfill its Tauri-Gum ™ pre-orders and meet with buyers from a wide range of potential retail customers. In addition, the company is confident that its e-commerce business will benefit significantly from the availability of its flagship brand, Tauri-Gum ™.
ABOUT TAURIGA SCIENCES INC.
The story goes on
Tauriga Sciences, Inc. (TAUG) is a revenue generating, diversified life science company that is involved in several key business activities and initiatives. The company manufactures and sells several proprietary retail products and product lines primarily focused on the cannabidiol ("CBD") and cannabigerol ("CBG") edibles market segments. The main Tauri-Gum ™ branded product line consists of a proprietary dietary supplement chewing gum that is Kosher Certified, Halal Certified and Vegan Formulated (CBD Infused Tauri-Gum ™ Flavors: Mint, Blood Orange, Pomegranate), (CBG Infused.) Tauri-Gum ™ flavors: peach-lemon, blackcurrant), (Tauri-Gum ™ flavor enriched with vitamin C + zinc: Bellini pear), (Tauri-Gum ™ flavor enriched with caffeine: Cherry Lime Rickey) & (vitamin D3 enriched Tauri -Gum ™ Flavor: Golden Raspberry). The company's commercialization strategy consists of a wide range of retail customers, distributors and a rapidly growing e-commerce business segment (e-commerce website: www.taurigum.com). Further information and inquiries can be found on our company website at http://www.tauriga.com
Complementary to the company's retail business is its ongoing pharmaceutical development initiative. This relates to the development of a proposed pharmaceutical version of Tauri-Gum ™ for the control of nausea (specifically designed for the following indication: patients undergoing ongoing chemotherapy). On March 22, 2021, the company announced that it had converted its U.S. provisional patent application (filed March 17, 2020) into a U.S. non-provisional patent application. The patent filed with the USPTO is entitled "MEDICATED CBD COMPOSITIONS, METHODS OF MANUFACTURING, AND METHODS OF TREATMENT". On December 18, 2020, the company announced that it had entered into a master services agreement with CSTI to lead the company's clinical development efforts.
The company is headquartered in Wappingers Falls, New York. The company also operates two full-time e-commerce fulfillment centers: one in Montgomery, Texas and the other in Brooklyn, New York.
DISCLAIMER – Forward-Looking Statements
This press release contains certain "forward-looking statements" within the meaning of the Private Securities Litigation Reform Act of 1995 that reflect management's beliefs and beliefs about future events. These forward-looking statements are often identified by the use of words such as "may," "will," "expects," "expects," believes, "hopes," "believes," or plans and may include statements about company goals such as z and the achievement of certain company goals and milestones. Forward-looking statements are based on current circumstances and management's current views with respect to events that did not occur, that may not occur, or that may have different consequences or timing than now believed or expected. Actual results could differ materially from known and unknown risks and uncertainties from those expressed in forward-looking statements upon successful acquisition and licensing transactions, currency fluctuations and other factors over which Tauriga has little or no control. Many of these risks and uncertainties are further discussed in the "Risk Factors" section of Tauriga's Form 10-K and other periodic filings that may be filed with the Securities and Exchange Commission from time to time. Such forward-looking statements are made only as of this date and Tauriga assumes no obligation to update any forward-looking statements to reflect future events or circumstances. You should not place undue reliance on these forward-looking statements.
Contact:
Tauriga Sciences, Inc.
4 Nancy Court, Suite 4
Wappingers Falls, NY 12590
Managing Director
Mr. Seth M. Shaw
Email: sshaw@tauriga.com
Cell # (917) 796 9926
Company Instagram: @taurigum
Personal Instagram: @ sethsms47
Twitter: @SethMShaw
Corp. Website: www.tauriga.com
E-commerce website: www.taurigum.com
Appendix