Medical Innovation In Pet Healthcare Is Taking Things Up a Notch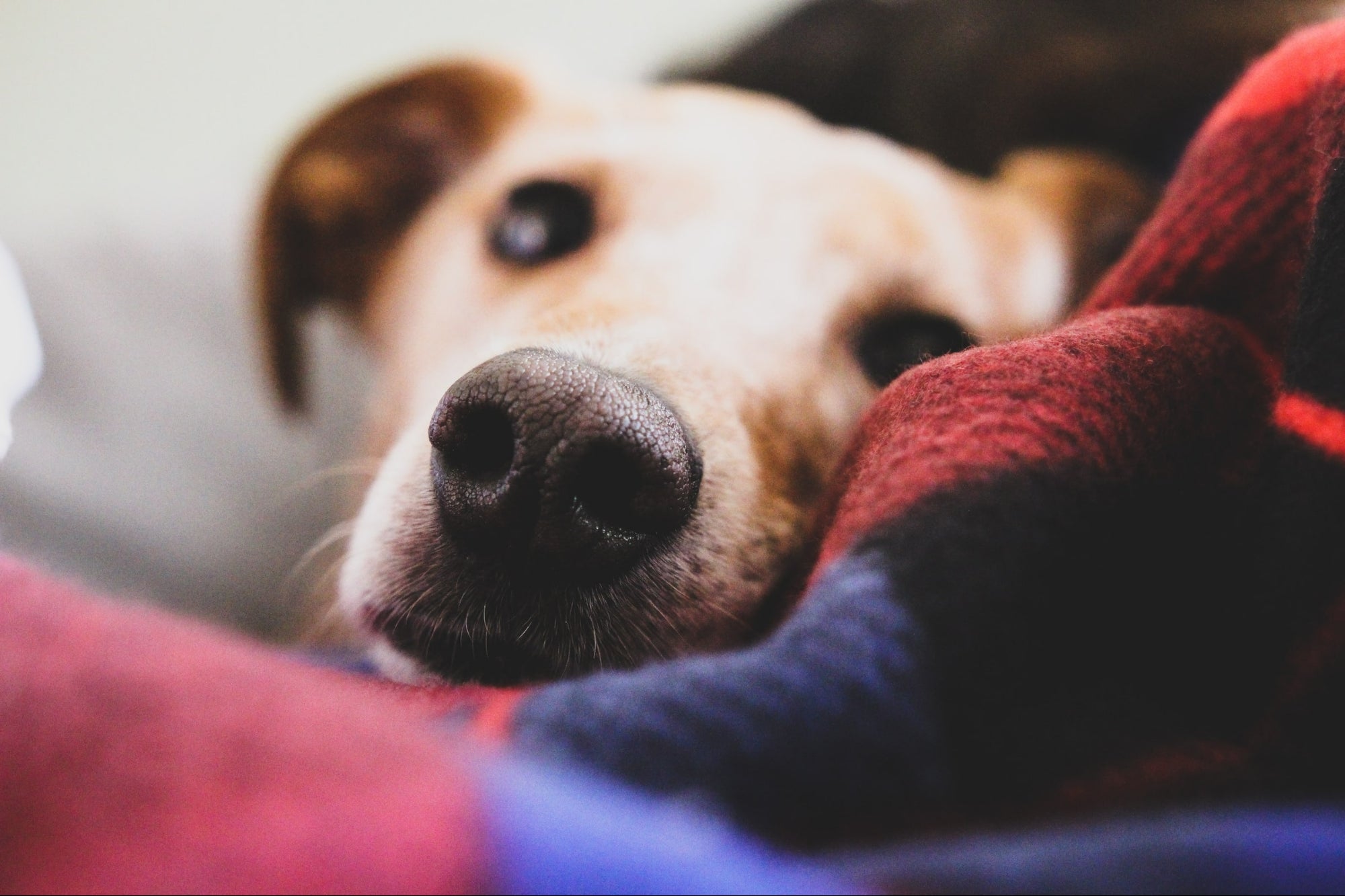 The opinions of entrepreneurs' contributors are their own.
You are reading Entrepreneur India, an international franchise from Entrepreneur Media.
There are currently over 10 million pets in India. Over time, pet parents have recognized the importance of medicine and innovation and the changes they can make in a pet's life. Pet innovation is booming today in the areas of treats, food, grooming, wearables, insurance, online veterinary services, genetic testing, stem cell therapy, diagnostics, and more. According to PETEX INDIA in 2021, the pet food market alone is expected to exceed $ 310 million by FY22. The pet industry is expanding horizontally and vertically worldwide with innovative and challenging minds at work. Medical innovations have resulted in effective growth, making way for new products, services and medicines for pets. Medical procedures like lasers for joint pain and joint care have helped pet owners make their furry babies' lives a little less painful.
Unsplash
Some medical innovations in India have taken the Indian pet care sector a step further in particular:
CBD & Hemp Seed Oil for Overall Health and Wellbeing
CBD, or cannabidiol, is a chemical found in the cannabis sativa plant that is known for its wonderful pain relieving properties. CBD is one of the most effective natural therapies for dogs suffering from arthritis and many other diseases. It's safe and has no side effects. CBD oil interacts with the cells in the muscles, skin, and nerves of pets to help reduce pain. CBD and hemp seed oils are now available in the form of oils, shampoos, and treats. It also benefits pets with anxiety problems caused by loud noises, people, or travel, and keeps them calm and relaxed. CBD oil is finding innovative uses in health and wellness-based products for pets and its numerous visible benefits.
The omega-3 and omega-6 fatty acids in hemp seed oil help control blemishes and protect the skin.
They are responsible for building a healthy cell membrane and helping to prevent excessive loss of fur. Hemp serves as an optimal plant-based food that is easily digested and contains antioxidants that improve pet health. Hemp seed oil has recently been added to animal feed and treats, and is also used in healing balms for dry paws and skin.
Prebiotics and probiotics for gut health
Probiotics are the billions of good bacteria that live in the gastrointestinal tract of animals. Pets respond to nutritional supplements in the form of immunity boosters, and probiotic strips are easily dissolvable strips as opposed to pills, powders, or tablets, which the pet may refuse to take. Probiotics treat diarrhea, stomach problems, irritable bowel syndrome, improve digestive health, prevent anxiety, reduce stress, and improve overall health and wellbeing. Because of their health benefits, prebiotics and probiotics have found their way into pet foods as they help maintain pH balance in the gut and keep the digestive tract healthy. Probiotics have also recently been introduced in shampoos as they help support a healthy microbiome and ward off common skin problems like itchy dryness, dandruff, hot spots, excessive hair loss and yeast in pets.
Tools to support mobility
Harnesses and slings for dogs with hip dysplasia are becoming increasingly popular with veterinarians and animal parents. These act as a wheelchair and support the animal's rear body and enable it to move around. They also help pets that have lost their back legs in accidents. Straps for blind pets are designed to create a halo around their head that warns the pet if it bumps into an object. These innovations can change the way your pet looks, but what is important is that it helps pets lead normal lives. The same goes for pets with arthritis. Elevated feeding stations and ramps to relieve the stress on the joints are also common in households with aging pets.
Veterinary diagnostics
Innovations in the use of technologies that enable veterinarians to view real-time information about internal bone and muscle structure are at stake. This will help speed up the prototype required to create an animal bone model generated using tomography scanning technology. This technology builds up steam, but it is still in its infancy. In addition to the 12 blood groups of dogs, two new blood groups, Langereis and Junior, were identified in domestic animals. New diagnostic techniques through tests that can help diagnose the possibility of disease in pets, confirm disease status in pets, or even classify them are the order of the day.
According to a veterinary medicine study by Grand View Research, the global veterinary medicine market size was estimated at $ 29.2 billion in 2020 and is expected to grow at a CAGR of 7.4 percent from 2021 to 2028. Continuous medical innovation solves unsolved and unsupervised problems that pets have faced for decades. While the offline gap has been filled by the online D2C revolution in pet care and wellness, advances in medical innovation remain unhindered despite the pandemic.
Different Ways to Take CBD Oil
Photo of CRYSTALWEED cannabis on Unsplash
Nowadays, many people want a healthier lifestyle with natural products. It can be difficult to find alternatives to products that you can buy at the drugstore, but luckily we have discovered many benefits of harnessing the natural properties of the cannabis plant. One compound that has gained a lot in traction is cannabidiol (CBD). Unlike the THC found in marijuana, CBD has no psychoactive properties. This way, you can reap the health benefits without feeling "high".
Many people have used CBD to help regulate their sleep patterns, and its use enables your body to get the rest it needs without affecting your mental state. Here are some ways you can consume CBD to help your health.
You can smoke or vape CBD
Smoking cannabis has always been the most popular way to consume it, but we know that smoking too long is not good for your lungs. An alternative to this method is CBD vape oil. Smoking through a vape allows you to smoke CBD in a more discreet way as it does not have the typical scent associated with cannabis. Coupled with the quick dissolution and great flavors, the effects are largely the same.
Food or drink

One of the easiest and healthiest ways to take CBD is through ingesting food or drink. Since it is easy to get CBD oil, many people have experimented with the properties and flavors to come up with different CBD recipes. There are also different beverages that have been infused with different types and flavors, be it water, tea or soda. Everyone's potency can vary, so it's always good to start slowly.
These products allow you to get the effects of CBD quickly without enduring an unusual taste. Everyone reacts differently to the use of CBD, so taking it is not a universal approach. It's best to start in small amounts and work your way up to see how you feel.

Take CBD topically or sublingually
If you are taking CBD for medicinal purposes, it is possible to add it to your daily medication or vitamin routine, such as the capsules offered by Hemmfy CBD products. Some people just put a few drops under their tongue with an eyedropper before bed, which is an easy way to get them into your system. There are many topical options for people with skin problems or inflammation. If you have neck pain, you can try rubbing oil, cream, or rolls fortified with CBD onto your skin. Some of these options are also fortified with other natural elements such as eucalyptus or peppermint.
Over time, we've discovered the benefits and uses of CBD oil and this industry is not going anywhere any time soon. There are products for everyone, including pets, that can help relieve anxiety and other physical symptoms. There are many options as the industry continues to innovate, so do your research to determine which product is best for you.
Categories
Keywords
author
Mark Westall
Mark Westall is the founder and editor of FAD magazine, founder and co-editor of Art of Conversation and founder of the platform @worldoffad
Natural Remedies for Everyday Ailments
Plants have been used to treat infections, relieve pain, and cure disease for millennia. Pharmacists were the chemists of antiquity. They mixed up all kinds of herbs to formulate medicines. Botanists, witch doctors, shamans, and other healers routinely try their hand at herbal remedies for all types of ailments. Many modern medicines are made from plant extracts and organic compounds. Indeed, regulated drugs in use today contain organic material in processed form.
Various herbal remedies for preventing and curing diseases have gained popularity in recent years. This billion dollar market contains all kinds of valuable nutritional supplements including protein, creatine, L-glutamine, and others. A growing chorus of researchers in the established medical community are now advocating certain mushrooms because of the tremendous health benefits they offer. Mushrooms have long had tremendous healing properties as one of the most important superfoods in the world. They are especially useful for strengthening the immune system, with accompanying health benefits for joints, muscles, bones, mood, sleep, and stress relief.
World-class research scientists from Cannabotech – a botanical pharmacy – have formulated powerful patented solutions from high quality traditional mushrooms to boost the immune system. By mixing the nutrient-rich elements in high-quality mushrooms with pharmaceutical-grade CBD oil, far-reaching benefits can now be achieved. These include health maintenance, immune system benefits, sleep support, stress relief, improved muscles and joints, and bone support. This company's research team focuses on different types of mushrooms, in particular:
Oyster mushrooms – Pleurotus ostreatus, these mushrooms require high humidity and offer exceptional nutritional value, with benefits for the immune system and heart health. They are rich in anti-inflammatory agents and have powerful antioxidant effects on the body.
Reishi mushrooms – This popular mushroom is known for its cancer-fighting abilities and immune system boosting properties. It was reported that in a specific cancer study of 4,000 breast cancer survivors, 59% of them ate reishi mushrooms. There is promising data to suggest that these mushrooms are an effective food for fighting cancer.
Enokitake mushrooms – Also known as enoki mushrooms, these superfoods are the mushrooms of choice for soups, risottos and stir-fries. This edible mushroom looks like a pile of pasta. They are common across Japan and contain many ingredients such as iron, copper, phosphorus, selenium, potassium, niacin, calcium, and fiber.
These edible mushrooms have tremendous medicinal properties, especially when combined with high quality CBD.
Why are mushrooms considered such an incredible biopharmaceutical breakthrough?
According to the NCBI, the rudimentary mushroom has been consumed since ancient times. It was the Greeks who encouraged their soldiers to eat mushrooms as they believed it would strengthen them in battle. In fact, the Romans named mushrooms as the food of the gods. Further afield, to the east, the ancient Chinese regarded mushrooms as the "elixir of life".
For millennia, the basic mushroom has met the nutritional, health and wellness needs of mankind. In addition to being low in calories, these foods are also rich in nutrients. Mushrooms have no cholesterol and are extremely low in sodium, carbohydrates and fats.
Carmiero et al (2013) published a report on the composition of edible mushrooms. Popular mushrooms like Pleurotus sajor-caju contain 37.4% protein, 1% fat, 6.3% ash and 55.3% carbohydrates. Other types of mushrooms such as Agaricus bisporus contain 14.1% protein, 2.2% fat, 9.7% ash and 74% carbohydrates.
Although the numbers vary from edible mushroom to edible mushroom, it is clear that these superfoods are very useful forms of nutrition. About 100+ medicinal properties are evident in mushrooms and mushrooms. These include a wide range of protective immune-boosting properties, in particular:
Antiviral
Antifungal agent
antioxidant
Anticancer
Antidiabetic drugs
Anti allergic
Antibacterial
Anti-parasitic
detoxification
Immunomodulating
Anticholesterolemia
Hepatoprotective effects
Cardiovascular protection
Mushrooms are ideal foods filled with bioactive compounds thanks to their high protein and high content of minerals, fiber, vitamins and low fat. Sucrose and fructose are found in small amounts in edible mushrooms, while trehalose, mannitol and glucose are abundant.
It is the bioactive proteins in mushrooms that have pharmaceutical value. The biological activities include ribosomal inactivating proteins, ribonucleases, fungal immunomodulatory proteins and lectins. All of these are powerful ways to fight cancer. The polyunsaturated fatty acids have been linked to lower cholesterol levels, and the phenolic compounds also have antiallergenic and anti-inflammatory properties. Mushrooms may be small, but they definitely deliver!
Mexican cannabis bill draft circulates ahead of vote (Newsletter: November 29, 2021)
Germany wants to legalize marijuana; Taliban Sign Cannabis Deal; Former TX government talks about the benefits of psychedelics
Sign up to receive the Marijuana Moment newsletter in your inbox every weekday morning. It's the best way to make sure you know what cannabis stories are running through your day.
Your support makes marijuana moment possible …
Your good deed for the day: donate to an independent publisher like Marijuana Moment and make sure as many voters as possible have access to the most comprehensive cannabis coverage.

Support our work https://www.patreon.com/marijuanamoment

/ MOST IMPORTANT THINGS

Germany's new government coalition officially announced that it will legalize marijuana. The plan also includes broader harm reduction measures, such as drug control services.

the South Dakota Supreme Court upheld a lower judge's ruling that a voter-approved marijuana legalization measure is invalid. Activists are already working on another initiative for the 2022 ballot, and lawmakers are considering the issue.
Afghanistan's Taliban regime announced that it had signed a cannabis production contract with a company called Cpharm, although an Australian company of that name later denied it was involved, saying it had "no connection with cannabis or the Taliban" and "had no idea where." the Taliban media release has come ". from."
The project "will be officially launched shortly and hundreds of people will get employment opportunities," said the Interior Ministry.
Former Texas Governor Rick Perry (R)– who also served as US Secretary of Energy – spoke about his support for the therapeutic use of psychedelics to treat mental illnesses faced by military veterans.
"If you'd told me five years ago that Rick Perry, the ankle-wrenching right-wing Republican governor of Texas, was going to be with the word 'psychedelics' in the same sentence, I would have bet you on the farm, baby. "
/ FEDERATION

the of the US Department of Agriculture The Risk Management Agency tweeted, "Hemp is creating new economic opportunities for America's farmers, and RMA is excited to offer coverage to hemp producers."

Majority Leader in the Senate, Chuck Schumer (D-NY) tweeted: "The war on drugs was a war against people – especially people of color. We need to end the federal marijuana ban and reform the criminal justice system – I'm working with @SenBooker and @RonWyden to get our Cannabis Administration and Opportunity Act passed to do just that. "

Representative Thomas Massie (R-KY) tweeted his vote for a change in psychedelics research.

Former MP Mimi Walters (R-CA) talked about helping someone get psilocybin therapy for depression.

The house bill on Marijuana schedule and funding for programs to repair war damage caused by drugs a new co-sponsor for a total of 101.

/ CONDITIONS

The Cayuga Nation, located in new York, started selling marijuana in tribal stores.

California generated $ 322.34 million in marijuana tax revenue last quarter.

Massachusetts Regulators overturned a recommendation that communities should prioritize the approval of marijuana applicants for social justice. They are separate accepting public comment on hemp instructions.

Virginia Regulators have passed rules removing the requirement to report previous marijuana convictions for asbestos, lead and home inspectors.

Oregon Regulators reviewed plans to accept new marijuana business license applications and approved agreed settlement agreements for violations.

Minnesota Regulators have released the results of a survey of medical cannabis among healthcare providers.

Maine Regulators are conducting a survey on the hemp program.

Connecticut Regulators released updated statistics on the medical cannabis program.

West Virginia Regulators will be hosting events next week to enroll patients with medical cannabis.

–
Marijuana Moment pursues more than 1,200 cannabis, psychedelics, and drug bills in state legislatures and in Congress this year. Patreon backers who have pledged at least $ 25 per month will have access to our interactive maps, charts, and hearing calendar so they don't miss any developments.
Learn more about our marijuana bill tracker and become a Patreon supporter to gain access.
–
/ LOCAL

Pima County, Arizona Officials have problems processing marijuana deletions.

/ INTERNATIONAL

Luxembourg The government announced an update on its plans to legalize marijuana.

the Israeli The Knesset has created a new cannabis committee.

Ireland The Medical Cannabis Access Program has enrolled its first patient.

Mexico The Senate hosted a forum on marijuana.

/ SCIENCE & HEALTH

One review concluded that "all reported preclinical and clinical studies show that cannabinoids, especially CBD, have many mechanisms through the cannabinoid system that are effective in treating patients infected with SARS-CoV-2. "

One study found that "Adults who microdose psychedelics report health-related motivations and" less anxiety and depression compared to non-microdosers. "

/ RESPONSIBILITY, OPINION & ANALYSIS

A survey found that 61 percent of the Massachusetts resident believe marijuana legalization has been positive for the state.

/ COMPANIES

Planet 13 Holdings Inc. reported quarterly revenues of $ 33 million and a net loss of $ 10.2 million.

Investor's fraud and retaliation lawsuit against Bloom Farms was rejected.
Make sure to subscribe to receive Marijuana Moment in your inbox every day.
Marijuana Moment is made possible with the support of readers. If you rely on our cannabis journalism to keep you up to date, please consider making a monthly Patreon Pledge.