Going Smokeless: Consuming Cannabis Without Combustion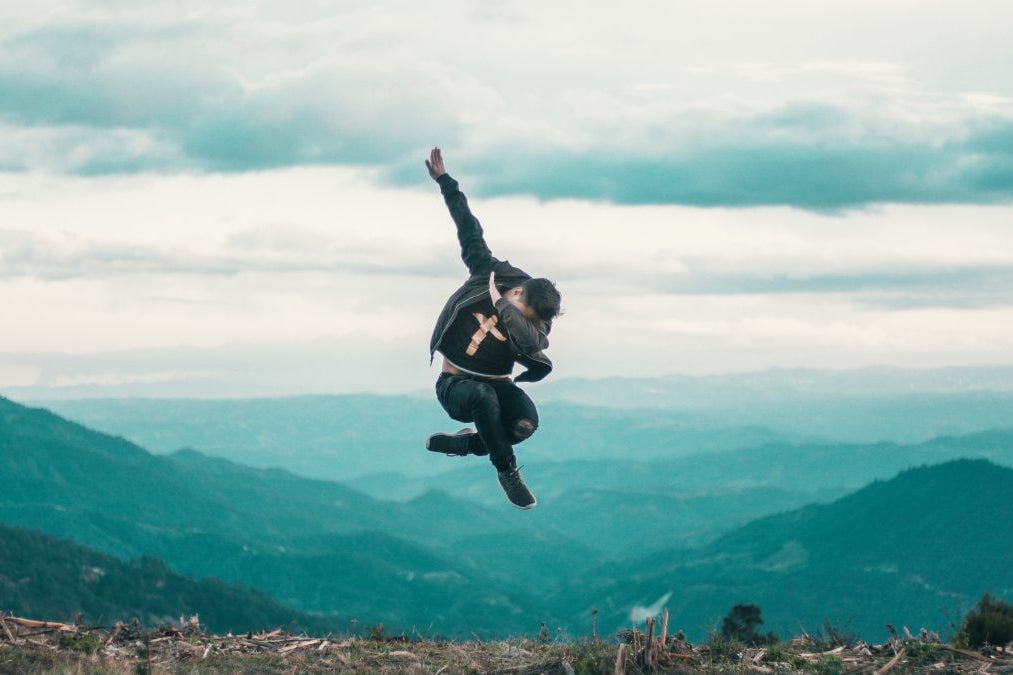 This article was originally published on The Medical Cannabis Community, and appears here with permission.
Medical Cannabis in the Modern Day: A Diversity of Choices Beyond Flower
Visiting a cannabis dispensary can be an overwhelming experience, but in a good way. Patients are often amazed at just how many options there are to choose from. Long gone are the days of your local dealer having one purported "sativa" and one "indica" strain of flower with the occasional pot brownie for sale. Today, patients can choose from a multitude of options, including a wide variety of confections and edibles, vape pens, concentrates, even transdermal patches! While each formulation has it's own advantages and disadvantages, many patients find combination therapy to be the most effective and use different products to help meet their treatment gals and needs. This article will examine some of the many options available to medical cannabis patients today.
Vaporization: Dry Flower, Lower Heat and Flavorful Vapor
The first method of smokeless cannabis consumption to discuss is simply using a dry herb vaporizer to create a smokeless vapor from the buds that contain the cannabinoids and terpenoids from the flower, which can then be consumed just as one would smoke, but without the tar and toxins that come with smoking just about anything. A recent 2016 study discusses the benefits of "therapeutic cannavaping" by stating it "could be an efficient route for cannabinoids administration because less concentrated cannabinoids-enriched liquid refills are required." 1
However, it is important to note that the entire cannabinoid profile generally cannot be released into the vapor at once. Different cannabinoids are released into the vapor at different temperatures. CBN, a cannabinoid responsible for the sedative effects of cannabis, requires high temperatures (160-180 degrees Celsius). However, many other cannabinoids, including THC, would degrade at those temperatures.2 Therefore, while this method of consumption greatly reduces the stress on one's lungs compared to smoking, the full cannabinoid profile cannot be obtained by this mechanism of delivery.
Hashology: Hashish Sets Precedent For Cannabis Concentrate Evolution
The earliest form of cannabis concentrates is known as hashish, or hash. In cultivating and harvesting cannabis plants, large amounts of trichromes (crstyalline structures containing cannabinoids and terpenoids), also known as "keef", would get stuck to the workers fingers. After sufficient accumulation, the keef could be rolled up into bricks or balls to consume by smoking at the time. While smoking hash is outside the scope of this article, it is important to note that early hash set the precedent for the wide range of cannabis concentrates that can be consumed via vaporization today.
Vaporization: "Dabbing" Cannabis Concentrates
While hashish, also known as "charas" in India, were the concentrates of the olden days, modern-day cannabis extracts and concentrates have made incredible progress. Concentrates generally have a wide variety of names that generally speak to its consistency and are often determined after the extraction process is complete. Common terms are "budder", "shatter", "wax", "live resin", "live wax", and "sugar" to name a few. The term "live" refers to flash freezing flower and retaining the maximum amount of cannabis-derived terpenes for a delicious, flavorful taste and wholesome, nuanced effect.
From One-Dimensional to Full-Spectrum: The Evolution of Concentrates
It's interesting to note that early concentrates simply extracted high amounts of THC and perhaps small amounts of other cannabinoids, thus creating a very "one-dimensional high"; a psychoactive effect lacking the subtleties and nuance of flower. Today, with the technology available to us, this couldn't be further from the truth. By retaining a wide spectrum of the original cannabis-derived terpenes and cannabinoids, a more wholesome and complete flavor and effect can be achieved with concentrates.
Like A Grown-Up Kid in a Candy Store: The Delectable Edibles of Cannabis
We've come a long way from the old school pot brownies Eric's parents accidentally ate on an episode of "That 70's show". Today, cannabis can be taken orally in a multitude of ways from capsules, to gummies, chocolates, candies, sports drinks, potato chips and more! Furthermore, patients who utilize RSO (Rick Simpson Oil) or simply "cannabis oil" also consume this orally or use it to create edibles of their own. Aside from the delicious nature of this method of consumption, oral cannabinoids have several health benefits.
Oral Cannabinoids and Their Recognized Health Benefits
When combined with lipids (fats), since cannabinoids are fat-soluble compounds, it has been found that co-administration of oral cannabinoids with lipids leads to higher levels of these compounds in the lymph, a part of the body that controls the immune system .3 Furthermore, oral cannabinoids have already established themselves as efficacious treatments in chemotherapy-induced nausea and vomiting.4
Topical & Transdermal Cannabinoids
Topical and transdermal cannabis products come in several varieties including oils and balms that can be applied topically to the skin and transdermal patches that disperse medication through the skin and into the bloodstream directly. This is particularly helpful since oral administration of cannabinoids such as cannabidiol (CBD) is poor and can be more effective when directly applied to the area needing treatment. While the health benefits of such mechanisms of cannabinoid delivery are still sometimes contested, they have shown promise in the treatment of rheumatoid arthritis and it's associated inflammation and pain.5
To learn more about topical & transdermal cannabinoids for Rheumatoid Arthritis, click here!
So Many Choices, Which One Is Best For Me?
While the ways to consume cannabis seem to be ever increasing, it is important for patients to ask themselves what they are trying to achieve to determine what products work best for them. Smoking or vaporizing cannabis has the benefit of rapid onset of effects; effective for nausea and pain relief. Smoked cannabis has also shown promise in Crohn's patients. 6 Patients looking for longer lasting effects would benefit from oral consumption while the arthritic patient may benefit from consistent use of topical cannabinoids. By strategically setting one's treatment goals and exploring what is available, it's clear that there's a little something for just about everyone!
Read the original article on The Medical Cannabis Community
gasoline ga's related links:
5 Benefits of High Potency CBD Oil
Want to know why more CBD is better? Let's take a look at 5 reasons you might want to go with higher strength CBD oil.
Sponsored by cbdMD
CBD oils come in a variety of strengths based on how many milligrams of CBD there is in that bottle of product. You may be taking your CBD every morning and night but feel as if you could be missing something. It could be that you're doing OK on your current CBD strength, but that you are missing out on some of the perks of a higher strength CBD oil.
1. You Get More Results with Higher Strength CBD Oil
More strength equals more benefits for a lot of people, and there's a good reason why this happens. Our bodies are biologically equipped to process CBD through a specialized body system called the endocannabinoid system, or ECS. For whatever reason, some of us have very efficient systems that go through the CBD a little quicker or we simply need more CBD than others.
Flushing this system with CBD ensures you get more of those wonderful CBD benefits like an enhanced sense of well-being, a more stable and balanced sense of calm, and the best nights of sleep you have had in years. If your current CBD is falling short, go with a higher strength and watch those benefits unfold for you!
One other note on benefits: High strength CBD formulas are often labeled full spectrum. This means a few things:
You get the added benefit of the entourage effect: More cannabinoids equals a more well-balanced and enhanced experience with CBD.
You get the benefit of more cannabinoids: CBD + THC (the power duo!) + other minor-yet-helpful cannabinoids like CBG and CBN, plus flavonoids and terpenes to round out the cannabis plant profile in your CBD formula.
These formulas are the best choices for those who need more help with mood regulation and sleep.
Athletes rave about the enhanced experience of full spectrum formulas for post-workout support.
2. Research Supports Higher CBD Concentrations
Most research studies supporting CBD's benefits focus on higher doses of CBD and their effects, while the evidence for lower doses is lacking. If you have been using CBD and aren't quite getting the results you want, it could mean that you simply need a higher dose. Take a look at what you're using currently and what the next levels of strength are available. Move up to the next strength and reevaluate how your CBD is working for you.
3. Easier and more convenient
High potency CBD oil makes your CBD regimen so much easier. If you keep taking more and more of your regular CBD oils to get the results you want, then high strength CBD lets you get more power from just one or two servings a day.
Calculate the dosage you are taking right now:
How many milligrams of CBD are in your CBD bottle?
How many doses are in each bottle?
Divide the number of milligrams by the number of doses to get your dosage for one full serving.
Rather than having to increase your servings (taking an extra half-dropper or supplementing with a second softgel, for example) simply move to a stronger CBD strength and make your regimen easy, convenient, and more efficient. Plus, you won't have that many bottles to order each month.
Don't worry, you can still take your yummy post-gym gummies you love. Layering CBD products is totally fine, but be aware of how much CBD you take each day in case you want to make any adjustments to your regimen. (Like when you-know-who comes for a visit and you need a little extra CBD support?)
High strength formulas come in easy-to-measure CBD tinctures, CBD gummies, and the popular CBD capsules and softgels which you take with a glass of water.
4. Higher Strength CBD Means Higher Bioavailability
Your endocannabinoid system in your body utilizes all the CBD available to keep your body in balance and support a variety of bodily functions. When you take CBD – in a tincture, capsule, softgel, or edible – some of it gets lost in digestion, so not all of the milligrams of CBD listed on the bottle will actually be available for use.
Using a higher strength CBD means that more CBD will be bioavailable – ready for use – for your body to process and apply, helping your body reach the homeostasis and balance that feels so good.
5. More Bang for Your Buck!
What happens when you stop taking double doses of your lower-strength CBD? You get more bang for your buck! Using a higher strength CBD formula instead means fewer bottles to buy and less to take at each dose. It will cost you less overall to get even more benefits…which sounds like a win-win for your body and your wallet!
All in all, the high strength CBD product formulas have a lot to offer in terms of benefits, convenience, efficacy, and cost. Try them and see if they don't work so much better for you!
Advertising disclosure: We may receive compensation for some of the links in our stories. Thank you for supporting LA Weekly and our advertisers.
CBD Tea Effects: Uses And Benefits
How come you feel so lethargic in the evenings? You might be experiencing stress and anxiety throughout the day. If you drink CBD tea in the morning, it reduces anxiety and helps your body chill out, perfect for those days when you need to chill out.
Whether your workload is becoming too much, or you're stressed about missing a deadline, CBD tea is a natural solution that can help. The consumption of CBD is possible in multiple ways, most notably through tea consumption. The consumption of CBD tea is sometimes used to alleviate pain and anxiety and to aid in sleeping, weight loss, or weight management.
The average supermarket doesn't sell CBD tea, but specialty shops or online sellers might. Learn how to make CBD tea at home, what it contains, and its potential health benefits.
CBD Tea: What Is It?
CBD Tea is derived from cannabis, a plant that contains cannabidiol (CBD). Organic substances are used in the formulation, and none of the caffeine is present.
There are no chemical additives in CBD tea because it consists of organic plants. The use of this herb is legal across the United States, and it contains no THC at all. You can purchase and sell it anywhere in the country. It is important to note that our hemp plant is grown on farms that comply with strict regulations by the United States Department of Agriculture (USDA).
THC, or tetrahydrocannabinol, is another chemical compound in the cannabis plant that contributes to anxiety and epilepsy. CBD exhibits therapeutic benefits without causing psychoactive effects. As CBD does not contain THC, it is not intoxicating and can be consumed daily without harm.
CBD Tea: What Is It Used For?
CBD tea has been used for centuries to relax, increase focus, and improve overall health. It is well known that CBD tea is a natural sleep aid. The relaxing effects of this tea can help you unwind and fall asleep faster, giving you more restful sleep.
The calming effects of CBD tea are also significant for people who suffer from anxiety or panic attacks. In addition to helping you relax and get some restful sleep, it can also help reduce anxiety symptoms throughout the day and help you stay calm even when stressful situations arise.
People who suffer from depression often find that CBD tea helps lift their spirits and get them through their day without feeling overwhelmed by negative thoughts or feelings, making it an excellent choice for people with depression-related disorders like bipolar disorder or PTSD (post-traumatic stress disorder).
CBD Tea Preparation And Consumption
Cannabis tea and other edible forms, such as gummies, encounter absorption problems. As fat-soluble molecules, cannabinoids require other oils and fats to be absorbed into the body.
To meet the needs of health-conscious consumers, many pre-packaged CBD tea bags contain fat-rich ingredients such as coconut oil. CBD tea can also be consumed after a meal or with a fatty snack to increase its absorption by your body (Devinsky, 2014).
CBD tea can be made in various ways; soaking hemp plants in hot water is the easiest. Processing hemp flowers and mixing them with binding agents are necessary to extract CBD from them.
Purchasing pre-packaged CBD tea bags is a convenient way to start CBD tea if you're new to it. In addition to hemp, tea leaves, and other herbs, they typically contain different ingredients. These bags are identical to ordinary tea bags and only require boiling water to be steep.
In addition, you can also prepare tea with hemp oil. When making it at home, decide which type of tea to add to your CBD tea might seem overwhelming. Adding a fragrant herb like peppermint or cinnamon to hemp can mask its earthy flavor if you don't like it.
You may choose a specific type of tea based on your intentions, as some herbs and teas are similar to CBD in terms of their health benefits. While research on herbal tea has focused on CBD, it is possible to make CBD teas at home.
The following suggestions may be helpful.
CBD Tea Benefits
The benefits of hemp oil aren't only about how easy it is to prepare and how delicious it is, but also about what it has to offer, including:
Sleeping in a restful manner
promoting good health
Inflammation and pain relief
Seizure prevention and reduction
Managing stress better
Healthier heart
Several benefits of herbal teas are one of the reasons why CBD tea has become so popular in recent years. Let's explore the benefits of CBD tea in more detail.
Increasing the quality of sleep
The consumption of chamomile tea before bed or during insomnia has been a therapeutic solution for generations. In addition to chamomile tea, adding CBD to the mix makes it even more powerful. Research suggests CBD can alleviate the effects of PTSD, such as nightmares, REM sleep behavior disorder, and insomnia.
You can get a better night's rest with the soothing aroma and amazing flavors of CBD tea. The goal is to relax the body and mind by addressing the source of the problem, which could be stress or pain. Of all study participants, 66.7% reported better sleep and ease of falling asleep when using CBD daily. Having a cup of CBD tea before you sleep is excellent.
CBD tea can relieve or eliminate vomiting and nausea. This is because it is rich in CBD oil, which has natural antiemetic properties. Taking this medication is an absolute necessity for people who suffer from nausea or vomiting caused by certain drugs or treatments, such as chemotherapy. Additionally, good health tea may help prevent the side effects of chemotherapy, such as appetite loss, organ toxicity, and discomfort.
Inflammation and Pain Relief
An intense migraine or any other type of chronic pain can profoundly impact your life. In addition, CBD tea may yield endocannabinoids that are useful for treating pain and discomfort. Neurotransmitters called endocannabinoids bind to nerve receptors and reduce pain in certain people.
Furthermore, CBD also helps promote faster healing by interfering with CB receptors, which promotes anti-inflammatory properties.
Reduce and Prevent Seizures
People struggling with epilepsy often have difficulty alleviating their ailments with conventional medications, and more and more are turning to CBD to control their symptoms.
Most people are already aware of the approval of CBD for treating seizures related to Dravet syndrome and Lennox-Gastaut syndrome. These are the most severe epileptic forms. A drug containing CBD, Epidolex, has been certified by the FDA to treat seizures triggered by these special types of epilepsy.
Several anecdotal reports and new research indicate that CBD products may relieve epilepsy patients struggling with seizures. These include CBD tea and edibles. In a 2018 study, they administered the hemp plant extract twice daily for 14 months to epilepsy patients, and found that 68% of participants experienced fewer seizures.
Nevertheless, as studies are still in progress, CBD will not replace traditional epilepsy medications any time soon. The available research and case studies are insufficient to recommend CBD to epilepsy patients. CBD tea may be the best option for you to take advantage of CBD.
Tea is a tranquilizing drink that soothes the soul, making it the drink of choice when we feel restless or tense. Our bodies and minds relax when we sip on tea as a ritual.
The anti-anxiety properties of CBD make a cup of tea even more relaxing with CBD infusions. The body and mind are less likely to suffer adverse effects from stress.
In 93.3% of cases, CBD alleviated symptoms of stress and anxiety as recorded in a study by the UOW by analyzing genetic data from strains. Social anxiety disorder sufferers who used CBD during public speaking reported reduced anxiety and discomfort. The evidence indicates that CBD tea can reduce anxiety and stress while reducing its adverse effects on your body.
Cardiovascular Health Improvement
Several studies have shown that CBD can be good for your heart. It can help reduce inflammation, which is usually a symptom of heart disease. It can also alleviate hypertension (high blood pressure), a condition where your arteries could become damaged and may reduce oxygen and blood flow to your heart.
Further, CBD reduces free radicals, which could result in oxidative stress, damaging cells, and increased risk of heart disease and other health problems. Alternatively, cannabis tea contains antioxidants that reduce the dangers associated with it.
What Is The Offshoot Of CBD/Hemp Tea?
Generally, CBD products are safe to consume, but a few side effects occur. The side effects of CBD tea are even less than those of other supplements containing CBD. Please be aware that there may be some mild side effects, such as:
Mouth sensation of dryness
sleepiness
Having digestive problems
Headaches
Despite this, we must emphasize that these adverse reactions are rare, whereas the pros far surpass the cons.
Taking CBD Tea To The Next Level
Following our step-by-step guide to making CBD-infused tea, here are some popular ways to enjoy this special beverage:
1. CBD + Chamomile Tea
Even though chamomile tea is known for its calming properties, combining it with this soothing cannabinoid will have a very relaxing effect, so combining the two will have a great impact. The tea is ideal for a pre-bedtime cup and any time when you need to relieve pain, stress, or just relax.
2. CBD + Green Tea
If you are looking for something that is medically effective, then green tea is the way to go. A wide variety of health advantages come with its consumption, from lowering the risk of heart disease to decreasing inflammation and improving brain function. These types of tea benefit from the anti-inflammatory properties of CBD.
3. CBD + Ginger Tea
The combination of CBD oil and ginger tea may be just what you're looking for if you like your spicy tea. When you have stomach pains or cramps, ginger tea can be very helpful. It has many health benefits, including rejuvenating the digestive system. This beverage also reduces inflammation. Consider brewing ginger tea with CBD oil, cinnamon, and coconut milk for extra flavor and body.
4. CBD + Peppermint Tea
The benefits of peppermint tea range from digestive aid to pain relief to oral health and hygiene. Combined with CBD oil, peppermint provides a soothing effect that relieves pain and stress.
Does CBD Tea Make You High?
It is common for people to ask if CBD gets them high, particularly people who regularly undergo workplace drug screenings. They also ask if the tea contains any THC or trace amounts of THC. Simply put, CBD tea does not make you high because it does not have the psychoactive effects usually associated with cannabis.
Those who wish to enjoy the benefits of cannabis discreetly and elegantly should consider CBD tea. The CBD tea's taste is enhanced by easy-to-use ingredients, resulting in a delicious drink.
Conclusion
CBD tea is a potent anti-inflammatory tool when used in conjunction with a nourishing diet and lifestyle. Adding CBD oil to a cup of tea is the easiest and most convenient way to make it, or you can use a pre-packaged tea bag. The tea world contains various flavors, including black, green, herbal, and CBD, so you can easily get your favorite one without ruining your taste in the first experience.
While the results come slowly, their long-term nature may appeal to those having trouble with other popular dietary approaches. We know that many are curious about CBD but aren't sure where to begin.
So, learning how CBD works and its health benefits are the best ways to start with CBD Tea. Most people have not experienced any side effects after taking CBD tea. Still, we recommend that you consult your healthcare professional before beginning any type of consumption.
Multiple Content Recommendation – 1
Cannabis cultivators prepare for start of pot sales
SHELDON SPRINGS, Vt. (WCAX) – Recreational marijuana dispensaries in Vermont can open as early as Sat., Oct. 1, they should have the license in hand to do so. And the whole industry is scrambling ahead of the big day. That includes cultivators, who have been waiting for this moment for years.
"It's like Christmas Eve, 11th hour," said Jane Lanza of the Family Tree Hemp and Cannabis Company.
With less than 24 hours until the first recreational pot sales begin in Vermont, cultivators are now undergoing what they say is a race to the finish line.
"We've been up all night long preparing for this, unwrapping or unraveling of the marketplace here," Jane said.
The Family Tree Hemp and Cannabis Co. is a 600-plant grow operation in Franklin County. Ben and Jane Lanza own the business and are excited to say the least.
Jane and Ben Lanza(WCAX)
"Manufacturers, cultivators, retailers, you know we're all bouncing emails off of each other late last night and getting ready. So, it's a lot more exciting than cramming for a test, but that's what it feels like. It's reminding us of college a little bit," Ben Lanza said.
The Lanzas have been working exclusively with CBD for the past four years. After being granted multiple recreational marijuana licenses, that's since changed.
"So we use our cultivation license to grow the plants, select them, phenotype, choose what we want for oil, flower, smoke, etc… And then we use our manufacturing license to extract it into a solventless oil and we make all chemical-free products," Jane explained.
What will be on store shelves as of Oct. 1 is pretty much exclusive to flower and prerolled joints, at least from Family Tree.
The Lanzas do make CBD edibles using a certified cannabis kitchen and are planning to use that knowledge to make THC edibles. But they say those will be rolling out a bit later than the rest of their products.
"As the law is written, CBD manufacturers can't also do THC in the same facility. So many of them are having to await their license before being able to help with those products," Jane said.
Their indoor-grown flower is en route to stores, specifically FLORA in Middlebury and Mountain Girl in Rutland, though they hope to expand as more dispensaries open. They say their soft gels and oils which you can ingest won't be far behind.
"Sugar-added and skin care and stuff will follow toward the new year," Jane said.
Regardless of the form it takes, cultivators like the Lanzas are now able to sell their product out on an open market, and they say that is a feat in itself.
"Feels like it's been a long time coming, and the idea that we can now share all of the different cannabinoids as medicine and not just some of them is awesome," Ben said.
The Lanzas say they're happy they didn't have to leave Vermont to pursue their business ventures.
They also want to wish everyone in the industry the best of luck and congratulations as things get going.
Related Stories:
Vermont cannabis shops gearing up for opening day
Cannabis Control Board clarifies purchasing requirements
What to expect from Burlington's cannabis market
Retail cannabis legal in Vermont Oct. 1 but few stores set to open
Copyright 2022 WCAX. All rights reserved.