Fad Or Fact: A Deeper Look At CBD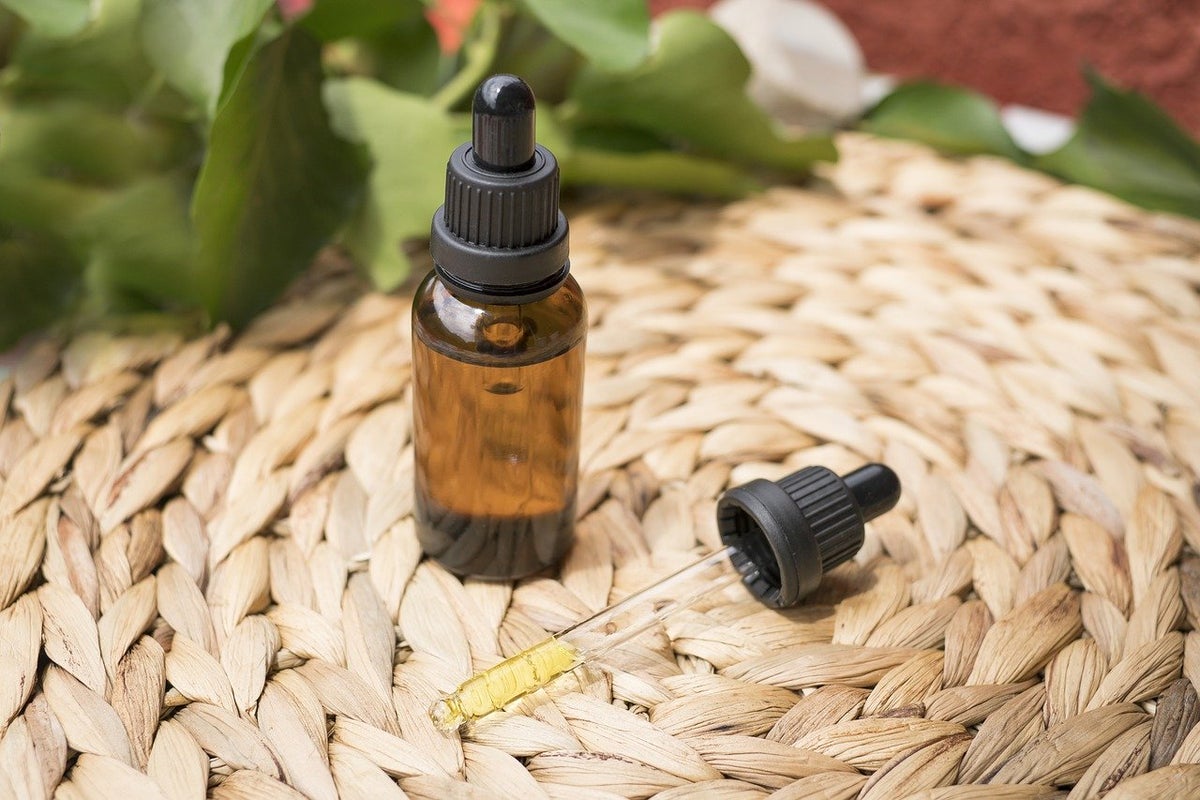 This article was originally published on Cannabis & Tech Today, and appears here with permission.
If there's one thing that the US seems to enjoy, it's health fads.
There has been no shortage of health-conscious trends that have made their way into the public eye only to become yesterday's news in a matter of months.
Keto dieting, kale integration, juice cleansing, gluten avoidance, and even colonic hydrotherapy are just a few examples of health fads that seemed like they were going to change the world, only to quickly become a relic of their time.
This has led to CBD being considered a wonder drug by some and snake oil by others.
There's no doubt that CBD is very much "in" right now.
The numbers back this up, looking at Statista's list of CBD sales over the years: $108.1 million in 2014, $262.2 million in 2016, $512.7 million in 2018, and a projected $1.812 billion in 2022.
Beyond the profits, curiosities have greatly piqued, as Google Trends shows that "CBD" has been searched more often than the term "cannabis" since June 2017, peaking in popularity in May of this year.
However, in speaking with those outside of the cannabis world, the general public seems split, with conversations both online and in-person debating the validity of the substance and the sustainability of its popularity.
Publications such as the Chicago Tribune, The Guardian, and The Boston Globe have questioned whether the CBD trend will continue, with others literally referring to it as a "fad."
Part of this skepticism may be the way the substance itself has been marketed.
Going from a relatively unknown substance to popping up in every type of product from edibles to body lotion may make some users skeptical, as it harkens to the sudden "natural" trend of years past, where suddenly potato chips and sodas were highlighting the "natural ingredients" they've incorporated.
This is backed up by experts within the field itself, such as Wayne Lee, who sees one sole reason for this CBD doubt:
"On social media, billboards, dispensaries, and even in gas stations, we see CBD is constantly advertised … CBD is available as oils and edibles, and is now being introduced into many different beverages, foodstuffs, cosmetics and more."
Considering he is the CEO of Lee Enterprises, the largest bioeconomy consulting group in the world, Lee's words should not be taken lightly.
Too good to be true?
Another issue stems from CBD's claimed benefits, which, depending on the manufacturer, seem to vary from easing anxiety to curing cancer.
According to Dr. Brian Goodall, the expert on cannabis, oil extractions, and nutraceutical formulations at Lee Enterprises Consulting, "I think the question is not a matter of the health benefits that people may not know about, but rather more of an issue as to whether these claims are real."
dr Goodall also notes that, while there are proven benefits in terms of relaxation, stress relief, sleep enhancement, and an impact on certain forms of epilepsy, further research and testing are coming in the future.
But how can this "fad" perception of CBD actually be turned around?
Because there is still a need for additional clarity in terms of medical benefits, CBD may need more of a word-of-mouth trial as it continues to grow.
As Goodall explains, "For $50, a consumer can buy drops from a dispensary or online and try it. If it helps, they will order again and tell their friends, and if it doesn't, then they won't. So the next 12-24 months will be a pivotal boom-or-bust time."
Considering the aforementioned Statista article predicts CBD to be a $1.5 billion industry within the next 24 months, time, and further research, will tell if CBD will become a health staple or be laid to rest among the likes of the Atkins and gluten-free diets ."
This article was originally featured in the Winter 2019 issue of Cannabis & Tech Today.
Read the original article on Cannabis & Tech Today
gasoline ga's related links:
GreenHouse CBD Gummies Review – Do Green House Pure CBD Gummies Work or Fake Research?
Are you tired of that back pain slowing your life? Do disturbed sleep patterns drain all your energy? Is your mind constantly filled with thoughts that ruin your day? Or are you tired of taking antidepressants that just won't work?
Depending on medication containing preservatives puts you at risk of many health problems. We have been experimenting to come up with a natural and organic remedy that will provide you with a cure for many of the problems you may face daily.
introducing Greenhouse CBD Gummies. Taking these pills regularly will enhance your mental clarity, decrease joint pain, and promote healthy organs. Made of all-natural ingredients, Greenhouse CBD Gummies work effectively in the body without causing any side effects.
This article contains a detailed review of Greenhouse CBD Gummies. So without further ado, let's dive right into the details.
Greenhouse CBD Gummies Review
Greenhouse CBD Gummies are known to help increase concentration levels in our bodies and help reduce depression. The CBD plant contains natural ingredients that influence our brain's endocannabinoid system (ECS). It is mainly responsible for our moods and day-to-day behavior.
So, whether you are someone trying to quit smoking or have neck aches that are taking a toll on your mental health, taking Greenhouse CBD Gummies is a perfect solution for you.
A disturbed focus can cause a drop in your grades and regular performance. And frequently forgetting tasks causes aggression and anxiety, which further adds to poor mental health. But with these pure CBD gummies, you'll feel a boost in your mental alertness almost instantly.
CBD also helps treat joint discomfort, promote deep sleep, and reduce anxiety. That's not all; CBD may also help regulate blood circulation and increase the number of white blood cells in our body. Moreover, it may help reduce inflammation and the chances of a heart attack.
Additionally, it is safe to use for diabetic people and those with chances of cardiovascular arrest. These gummies use the most advanced filtration techniques to remove THC compounds and other toxic elements, and all these products are tested in third-party labs before reaching the market.
The natural and organic components within the gummies make them safe for everyone by eliminating adverse effects. Whether you're someone trying to get your academic degree without losing your mind or you need a mild dose to survive your daily trip to the office, Greenhouse CBD Gummies can help you feel relaxed and calm.
CBD may also help treat seizures and reduce psychotic symptoms in people who regularly consume it. You can start feeling the effects of CBD on your mental and physical health around an hour or two after consuming it.
Unlike other CBD products, gummies take longer to show their effects because they are edibles and need to be digested. After digestion, they enter the bloodstream, and from there, they move up to the brain.
Now, let's see some amazing features Greenhouse CBD Gummies have to offer.
Greenhouse CBD Gummies' Features
The following are some essential features of the best CBD gummies. Let's discuss them in depth.
packaging
The packaging that Greenhouse CBD Gummies come in is truly awesome. The green color and aesthetic leaf patterns add to its overall look, making it so much more appealing. It looks nothing like a supplement bottle from far away.
Serving size
Each Greenhouse CBD Gummies bottle contains 30 gummies, lasting you the month! The best time to eat CBD gummies is before going to bed at night so that your relaxed body and brain can easily digest them. Also, that way, you can enjoy a good night's sleep and wake up with less body pain.
Consuming these gummies will provide several benefits, impacting your life positively as they interact with the cannabinoid receptors in your brain, improving your concentration levels and making you feel better instantly. Take note, though; it's best to take the gummies at the same time every day so your body learns the behavior and adapts itself accordingly.
Ingredients
Greenhouse CBD Gummies do not contain any artificial preservatives, soy stimulants, or toxic elements, making them a safe option to help improve mental focus and prevent heart diseases. The four common ingredients used in them are:
Lavender Oil
Known as one of the best aromatherapy oils, lavender provides several benefits. It allows your body to release stress, cope with depression, and have quality sleep. The smell of this oil is so soothing you will want to smell the gummies rather than eat them.
Coconut Oil
Coconut oil is a very common remedy to treat hair problems. It may also help promote mental clarity and lower blood pressure when used alongside regular exercise.
Turmeric
You might know that turmeric is a part of cooking, but the benefits of this ingredient extend beyond the boundaries of the kitchen. It is used in a variety of remedies. Turmeric may help in preventing anxiety, depression, joint pain, etc., and it also helps in treating cardiovascular diseases.
CBD Oil
CBD oil has a number of health benefits and is quite similar to hemp oil. The CBD interacts with the neuroreceptors that signal your body to improve mental and immune health and aids in regulating your mood patterns. This is the product's main ingredient and is now gaining popularity because of its positive results.
Greenhouse CBD Gummies also contain natural hemp extracts. There are no known side effects related to hemp extracts, and they are approved by the FDA.
pros
Natural ingredients
Organic hemp
Money back guarantee
Improved mental focus
Increased immune health
Non addictive
Non GMO
No adverse effects
cons
Effects vary from person to person
Slow acting
Conclusion
Greenhouse CBD Gummies are the best natural supplements to treat various problems. Although the properties and effects of CBD are still being researched, according to the limited knowledge we have, CBD doesn't have any adverse effects.
It has helped so many people around the world and is becoming mainstream because of its positive results. Get your Greenhouse CBD Gummies today and try them out yourself!
MORE CBD GUMMIES:
Affiliate Disclosure:
The links contained in this product review may result in a small commission if you opt to purchase the product recommended at no additional cost to you. This goes towards supporting our research and editorial team. Please know we only recommend high-quality products.
Disclaimer:
Please understand that any advice or guidelines revealed here are not even remotely substitutes for sound medical or financial advice from a licensed healthcare provider or certified financial advisor. Make sure to consult with a professional physician or financial consultant before making any purchasing decision if you use medications or have concerns following the review details shared above. Individual results may vary and are not guaranteed as the statements regarding these products have not been evaluated by the Food and Drug Administration or Health Canada. The efficacy of these products has not been confirmed by FDA, or Health Canada approved research. These products are not intended to diagnose, treat, cure or prevent any disease and do not provide any kind of get-rich money scheme. Reviewer is not responsible for pricing inaccuracies. Check product sales page for final prices.
Indigenous Bloom Hemp Corp. Confirms the Filing of Audited Financial Statements, Announces Board Resignations, and Announces a Potential Strategy Shift for Grow Operations
News and research before you hear about it on CNBC and others. Claim your 1-week free trial to StreetInsider Premium here.
Vancouver, British Columbia–(Newsfile Corp. – December 1, 2022) – Indigenous Bloom Hemp Corp. (CSE: IBH) (the "Company" or "Indigenous Bloom") announces that it filed its audited financial statements for the year ended May 31, 2022, on Monday November 28, 2022, including the related management discussion and analysis and CEO and CFO certifications (collectively, the Annual Financial Filings). It anticipates being able to file its Q1 interim financials for the three-month period ending August 31, 2022 by December 5, 2022.
The Company also announces the resignation of Peter McFadden as CFO effective November 30, 2022. Mr. McFadden's contribution to the Company was instrumental in assisting Indigenous Bloom in navigating and accelerating the Company's ability to pave a new path. The Company would like to thank him for his contributions and for achieving his strategic objectives during an important phase of Indigenous Bloom's growth.
Mr. Chris Federowich and Mr. Larry Dykstra have informed the Company of their decision to resign as Board Directors so that they may pursue other interests with immediate effect.
Indigenous Bloom's CEO, Mr Mark Roseborough, commented that, "The Company wishes Mr McFadden, Mr Federowich and Mr Dykstra well in their future endeavors, and the Company has commenced a search to identify a new Chief Financial Officer and Board replacements ."
Furthermore, Mr. Roseborough commented that, "due to market conditions and the challenges of climate change, Indigenous Bloom will be investigating options for shifting the company's grow operations from outdoor cultivation to a more streamlined indoor grow operation. This shift would allow Indigenous Bloom to be able to consistently produce high quality product with the ultimate goal of extracting superior components."
About Indigenous Bloom Hemp Corp.
For the past 3 years, Indigenous Bloom Hemp Corp. has operated a large-scale industrial hemp farm in Southern Manitoba on approximately 250 acres of zoned farmland. The Company's primary focus is the processing and sale of hemp biomass, flower, and phytocannabinoid rich extracts derived from hemp biomass. Indigenous Bloom Hemp Corp.'s vision is to become a premium producer of CBD oils, distillate or isolate and produce health supplements, nutritional products, food and beauty products, and to market it initially in Canada and eventually globally.
Indigenous Bloom Hemp Corp. is a publicly traded company in Canada, on the Canadian Securities Exchange under the ticker IBH; in the United States, on the OTC under the ticker VRTHF; and in Germany, on the Frankfurt exchange under the ticker 2VP0.
On behalf of the Board of Directors
"Lorne Mark Roseborough"
Chief Executive Officer
Further information about the Company is available under our profile on SEDAR at www.sedar.com, and on the CSE website at www.thecse.com.
Investor and Public Relations Contact
Indigenous Bloom Hemp Corp.
Telephone: +1.416.918.6785
E-mail: [email protected]
The CSE has not reviewed, nor approved or disapproved the content of this press release.
To view the source version of this press release, please visit https://www.newsfilecorp.com/release/146543
CBG! A Compound With Intriguing Medical Potential
Consumers would be forgiven for being skeptical. Unregulated CBD products are sold as cure-alls in strip malls and convenience stores. CBN doesn't live up to its billing as a standalone sleep aid. Sketchy hemp-derived Delta-8 and Delta-9 THC Consumables are designed explicitly to evade legal restrictions. But some say the next cannabinoid to grab the attention of health-conscious cannabis users may well be worth a closer look: Cannabigerol or CBG.
CBG is often billed as "the mother of all cannabinoids" because its acidic precursor – CBGA – is also the precursor of tetrahydrocannabinol (THC), cannabidiol (CBD), and other cannabinoids present in the cannabis plant. As the plant matures, most of its CBGA is converted to other molecules, leaving very low levels of CBG in the mature, dried flower – typically below 1% by dry weight. Specially bred strains, however, can produce close to 20% CBG (but little THC) – and that could be a boon for the medical cannabis community.
Potent But Nonintoxicating
CBG was first isolated in 19641 and synthesized in 19712 by "Godfather of cannabis research" Raphael Mechoulam and frequent collaborator Yechiel Gaoni. But it spent the next few decades in relative obscurity. More recent preclinical research has shown that this versatile, nonintoxicating compound is a weak partial agonist or activator of the cannabinoid receptors CB1 other CB2an antagonist of the serotonin 1A receptor, and an agonist of the inhibitory neurotransmitter GABA. It's also a PPARy agonist and the only known cannabinoid to function as an agonist at the alpha-2 adrenergic receptor.3
Today CBG is better understood and more widely used than ever before, with unregulated CBG– Rich products available online.
Despite CBG's unique and promising pharmacology – reviewed in a couple of new papers45 – research into its effects in humans has been relatively minimal. As recently as a few years ago, CBG-dominant cannabis varietals were almost unheard of, and any producers that wanted the compound could not easily access it. Today CBG is better understood and more widely used than ever before, with unregulated CBG– Rich products available online. but CBG still maintains a low profile, even in state-licensed dispensaries.
If recent trends and research findings are any indication, however, that may change soon.
CBG

in Practice

Medical cannabis expert and physician Dustin Sulak is among CBG's believers. He has been treating patients at his two integrative medicine clinics in Maine with CBG-dominant cannabis for about a year. "I'm seeing strong signals of efficacy in anxiety, pain, and sleep disturbance, usually at doses lower than those required when treating similar symptoms with CBD," Sulak said by email. "Adverse effects are mild and infrequent, with tiredness being the most common."

Along with his medical practice, Dr. Sulak also runs an educational platform called Healer.com, which sells products – including CBG capsules and oil drops – made from Maine-grown organic hemp. Healer's website suggests these products offer "calming effects and superior relief from occasional sleeplessness, physical nervousness, 'flight or fight' feelings, and … nerve discomfort not addressed by CBD other CBDA." Also distinguishing it from CBDwhich inhibits THC activity at the CB1 receptors CBG does not diminish the cannabis high.

An article by Sulak on the company's website outlining the potential benefits of CBG acknowledges that while much of what's known about cannabigerol is based on cell and animal studies, the compound "[shows] promise for improving conditions including inflammatory bowel disease, other inflammatory conditions, glaucoma, mood disorders, and nerve pain."
CBG

for Pediatric Patients

California-based cannabis physician Bonni Goldstein also occasionally prescribes CBG, including for children suffering from autism-related symptoms like anxiety, hyperactivity, digestive issues, and speech problems. Typically CBG is added to an existing regimen of CBD other THCshe says, starting at very low doses and titrating up until an effect is observed.

dr Goldstein, author of Cannabis Is Medicine, suspects that many of the positive outcomes she's observed are related to CBG's ability to reduce inflammation. In any case, some guesswork is involved given the paucity of available data on the compound's effects in humans (particularly children) and the wide variability of effects typical of all cannabinoids. She also acknowledges that not all patients see benefits.

"CBG is under-studied, but I can report to you these findings," she says. "I have seen CBG cause increased [problematic] behaviors in some children with autism, but the minute we see that then we just don't use it anymore. I've also seen that in some of the patients it can be chemovar-dependent. At this point, it's still trial-and-error for most families."

In adults, Goldstein has seen CBG help treat anxiety and pain, including in individuals for whom CBD wasn't effective or only worked at too high a dose to be affordable.
survey data
Sulak's and Goldstein's clinical experiences with CBG appear to be reflected in the findings of a survey of 127 CBG users described in the October 2022 issue of the journal Cannabis and Cannabinoid Research.6 Performed by medical cannabis expert Ethan Russo of CReDO Science together with researchers at Washington State University and the University of California in late 2020, it's the first patient survey of CBG-predominant cannabis use to date.
Responders reported efficacy for anxiety, chronic pain, depression, and insomnia – often surpassing that of conventional medications – without significant side effects or withdrawal symptoms. "People were using it for a wide variety of conditions and almost uniformly found it helpful," says Dr. Russo, who served as lead author.
CBG users reported efficacy for anxiety, chronic pain, depression, and insomnia – often surpassing that of conventional medications – without significant side effects.
It's worth remembering that this is a survey, not a trial, and the researchers were not able to control or verify what patients were actually taking. They did determine that CBG had to represent at least 50% of the total cannabinoid content, but some responders indicated that they were also using CBD, THCand CBN in smaller quantities.
Russo says a follow-up study is underway to investigate CBG in humans with a higher degree of confidence, but he already predicts that given its apparent efficacy, safety profile, and lower dosage requirements, the compound is poised to break through to the mainstream – hopefully while avoiding some of the hype and commodification (and attendant quality control issues) of the CBD crazy
"I have felt for a very long time that CBG was an up-and-comer and wasn't getting the attention it deserved," Russo says. "We've seen a revolution in cannabis therapeutics related to cannabidiol the last ten years, and I think that the same level of excitement is warranted by cannabigerol."
Nate Seltenrich, an independent science journalist based in the San Francisco Bay Area, covers a wide range of subjects including environmental health, neuroscience, and pharmacology. Copyright, Project CBD. May not be reprinted without permission.
sources